"A Child's mind is not a container to be filled, but rather a fire to be kindled." - Dorothea Brand We are excited to welcome back students tomorrow morning (Wednesday 8/3) It's going to be a great school year and we are excited to rekindle the fire of learning! A reminder to parents our first day is an early release Wednesday.

ALTERNATE TRANSPORTATION REQUEST FORMS ARE DUE TODAY, Thursday, July 28th! Any Alternate Transportation Request Form turned in after today, including those collected at Back to School Night, will not be approved until after the first week of school - bus routes are being distributed to drivers tomorrow and Monday, and last-minute alterations cannot be made once this process begins. Please help us make sure your child receives the proper transportation arrangements on opening day. 🚌💨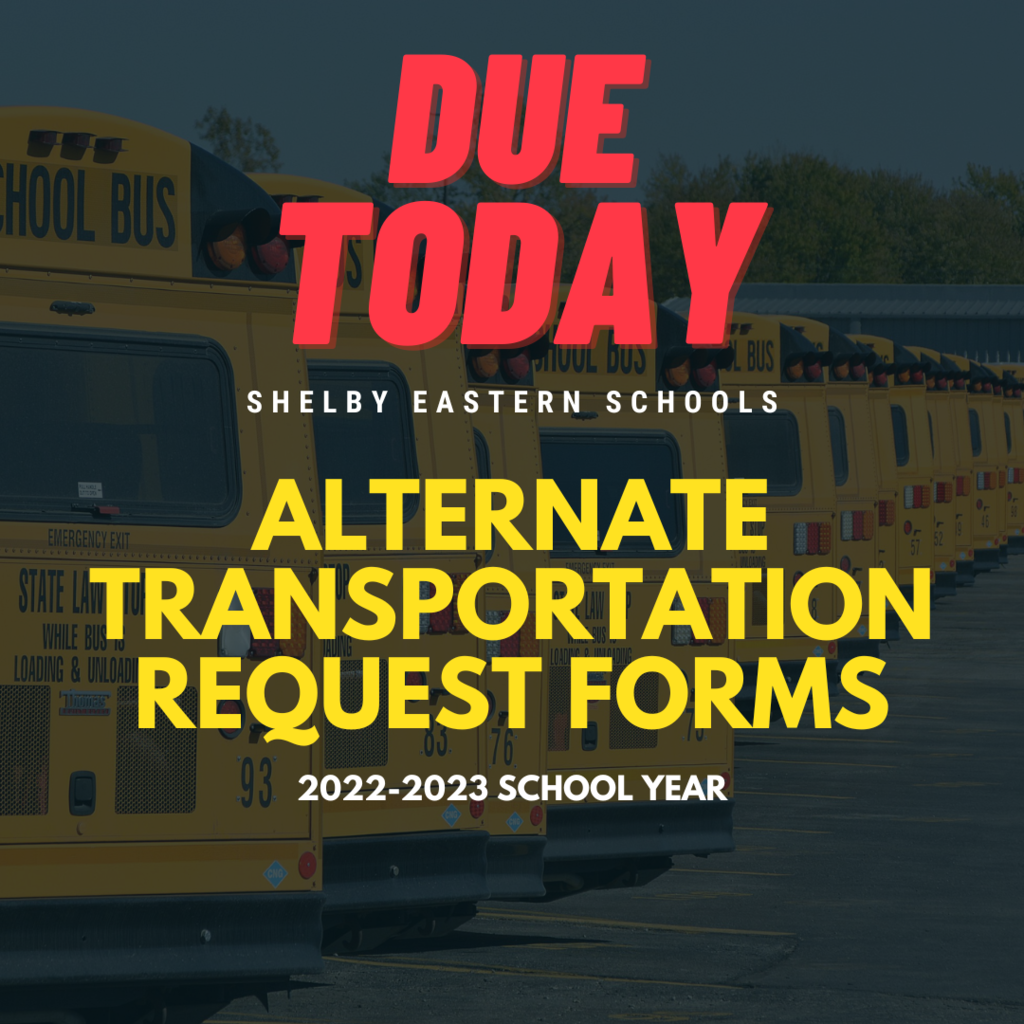 We have officially one week until the first day of school! If you have not registered your students yet via PowerSchool Enrollment Express, please do so immediately. Students who have not been registered are not currently accounted for with support services, such as transportation.


If you need assistance with the registration process, In-Person Registration will take place this Friday, July 15th, for all schools, from 9:00-11:00 AM and 3:00-6:00 PM.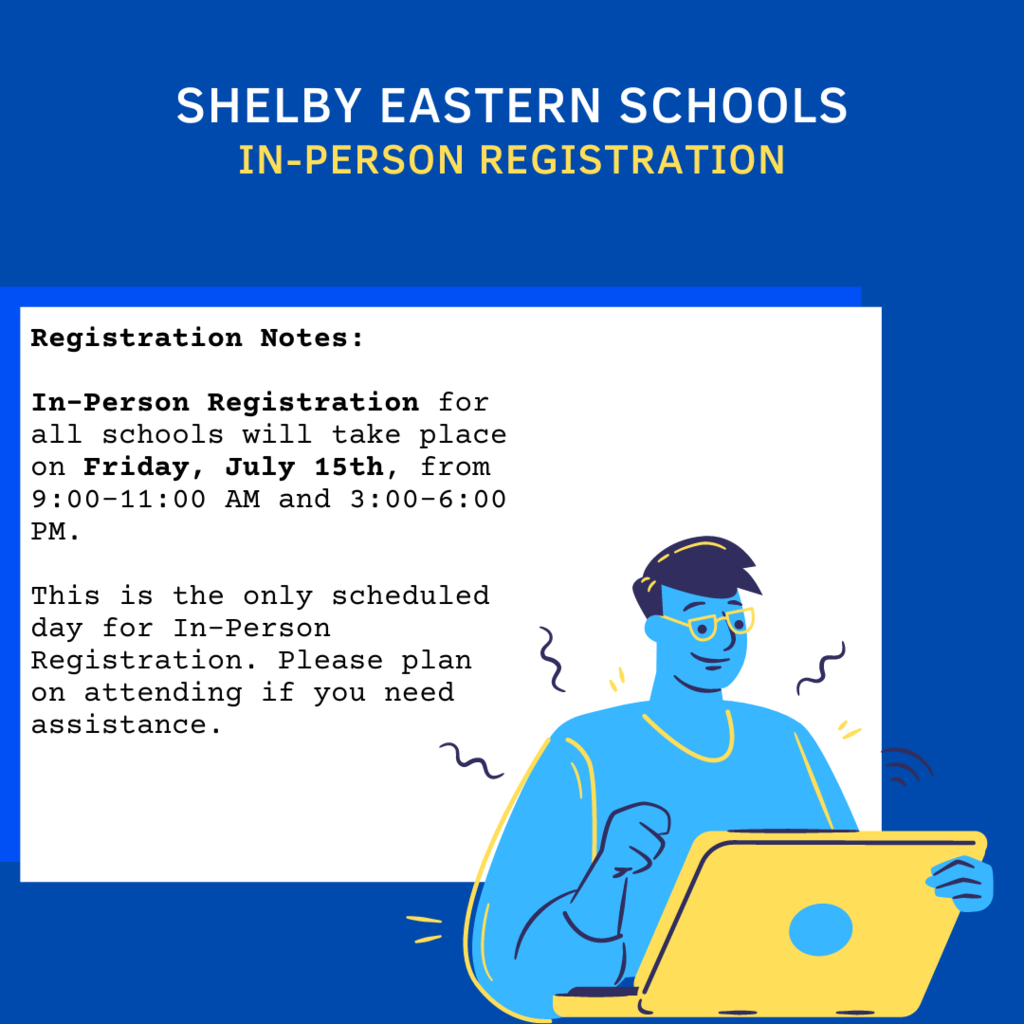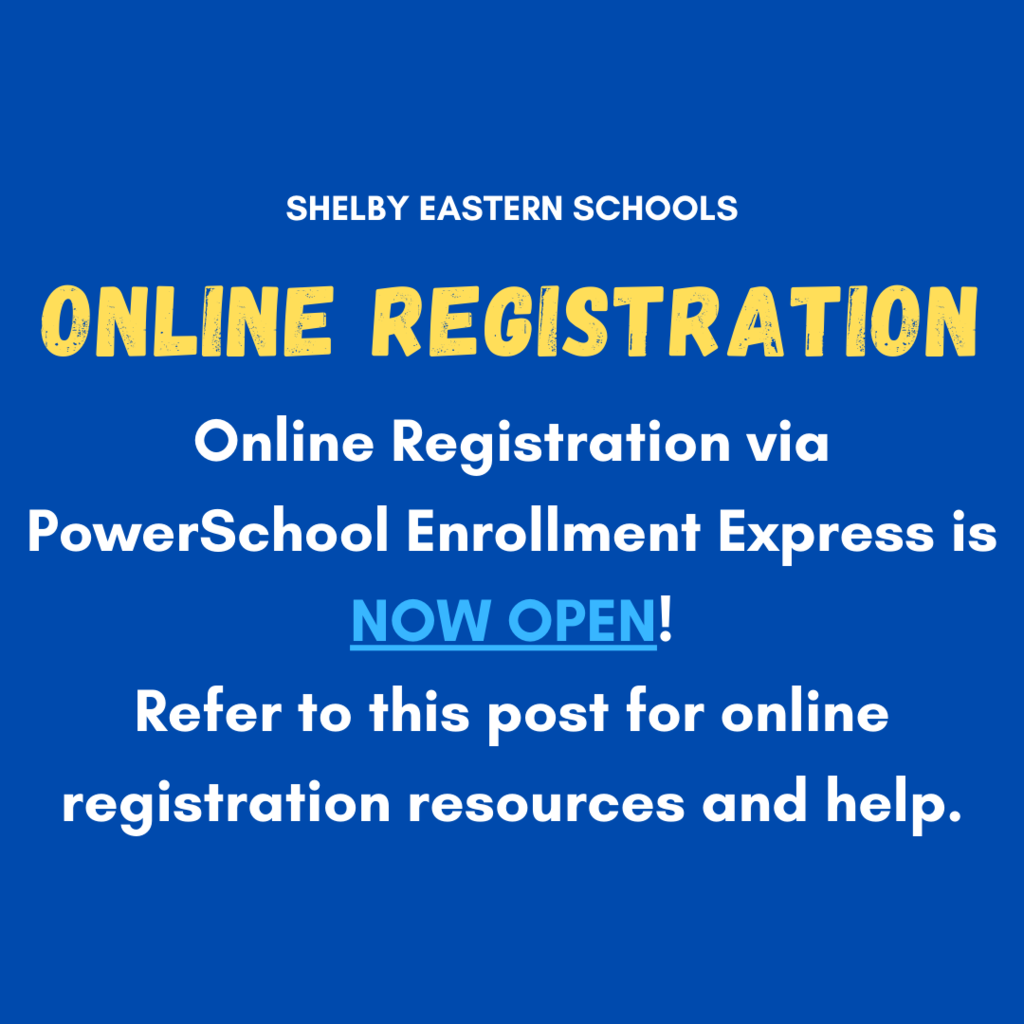 Online Registration via PowerSchool Enrollment Express will be opening on Monday, July 11th. We will continue to post important updates and announcements regarding registration on Facebook (@shelbyeasternschools) as well as on our website (shelbyeastern.org). Dates for in-person registration will be shared soon. The sooner you can register your child, the better for all departments that rely upon information from PowerSchool, including Food Services and Transportation. If your student will require transportation services, please register them by Friday, July 22nd, to ensure they will receive transportation on the first day of school. In an attempt to expedite the upcoming online registration process, if your student will require alternate transportation to or from an address other than your home address, please submit a new Alternate Transportation Request Form NOW. It can be downloaded from the following link:
https://core-docs.s3.amazonaws.com/documents/asset/uploaded_file/1807/SES/2167332/Alternate_Transportation_Request_Form_22-23.pdf
Methods of Submission: E-mail the completed form to
kfalk@ses.k12.in.us
. Fax the completed form to the Central Office at (765) 544-2247. Submit the completed form in person to the Central Office at 2451 N 600 E, Shelbyville, Indiana 46176. Even though PowerSchool for parents is online and available, our internal rollover has not yet occurred. Please wait until Monday to submit online registrations - online registrations received before Monday will have to be re-submitted. Thank-you for your consideration during this process!
Shelby Eastern school board meeting July 13th, 7:00PM Administration office: 2451 N 600 East Shelbyville Agenda items: A. Consider SES "Envision 2025" Project Update B. Consider Breakfast and Lunch Prices for 2022-23 School Year C. Consider Revision to Public Comment Policy D. Consider Overnight Request for Volleyball MHS

SES Status Update: The power at the Waldron campus has been restored. School will proceed as normal on time tomorrow morning. Most of our bus routes will be run in there entirety, but there are a few troubled spots our drivers will not be able to get to. Drivers were attempting to make contact this evening. In those cases, families may need to find alternate transportation to school tomorrow morning. Contact your school office if you are unable to arrange alternate transportation.

Late yesterday afternoon, the Waldron community experienced storms that have caused significant damage to some homes and criticial infastructure in the area. The schools were not damaged, but as of this morning, remain without power. We will be working this afternoon to assess our ability to hold school tomorrow and will send out communication this evening with plans for school tomorrow. Thank you for your support.

Bus #4 will be running 15-20 minutes late this afternoon. We apologize for the inconvenience.

Due to Dense fog in the area, SES will operate on a 2 hour delay today, Thursday, May 19th.

We are excited to announce the Shelbyville Boys and Girls Club is coming back to Waldron Elementary School next fall. The B & G club will provide before and after school care on a daily basis next year. Details and registration info will be coming home in backpacks very soon.

Due to police activity in the immediate area, we will not be able to transport home some of our students who normally ride the School Bus to St. Paul. The WES/WHS Office will contact parents directly whose students have been impacted by this.

Tonight is our 4th and final meeting in the spring 22' Coffee and Curriculum Series. We will be in the WHS Media Center at 7:00 p.m. this evening talking through our district goals, doing a financial overview, and answering all your questions. See you there!

Good afternoon Parents, We are continuing our Coffee and Curriculum series tonight in the MHS Library at 7:00 p.m. Come and here some of our updates and ask questions. Cookies on us!

Reminder: Coffee and Curriculum at the Waldron Restaurant at 7:30 a.m. on Tuesday morning. Additional meetings on Monday, May 9th at 7:00 p.m. (MHS) and Monday, May 16th at 7:00 p.m. (WHS). We hope to see you there!



Coffee and Curriculum Spring 2022 series begins tomorrow. Hope to see you at one of our four upcoming meetings.