Congrats to our staff member of the month for August, Mr. Miller! #GoMohawks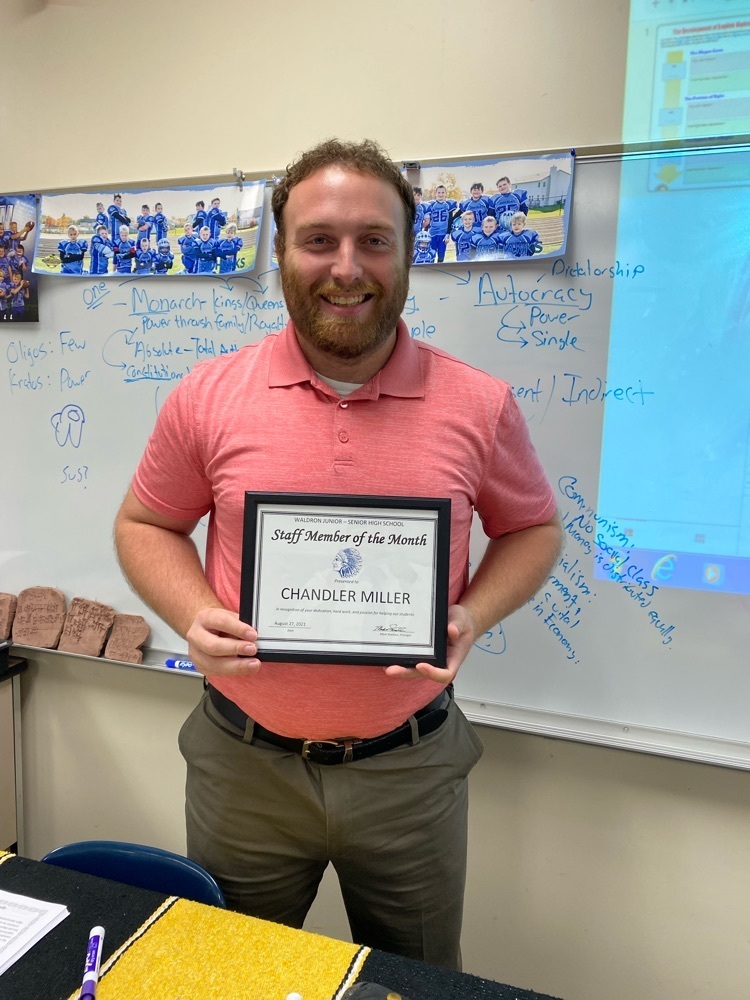 Congrats to our students of the month for August: Averi Scheele, Noah Mitchell, Emily Redelman, and Corbin Yantiss! #GoMohawks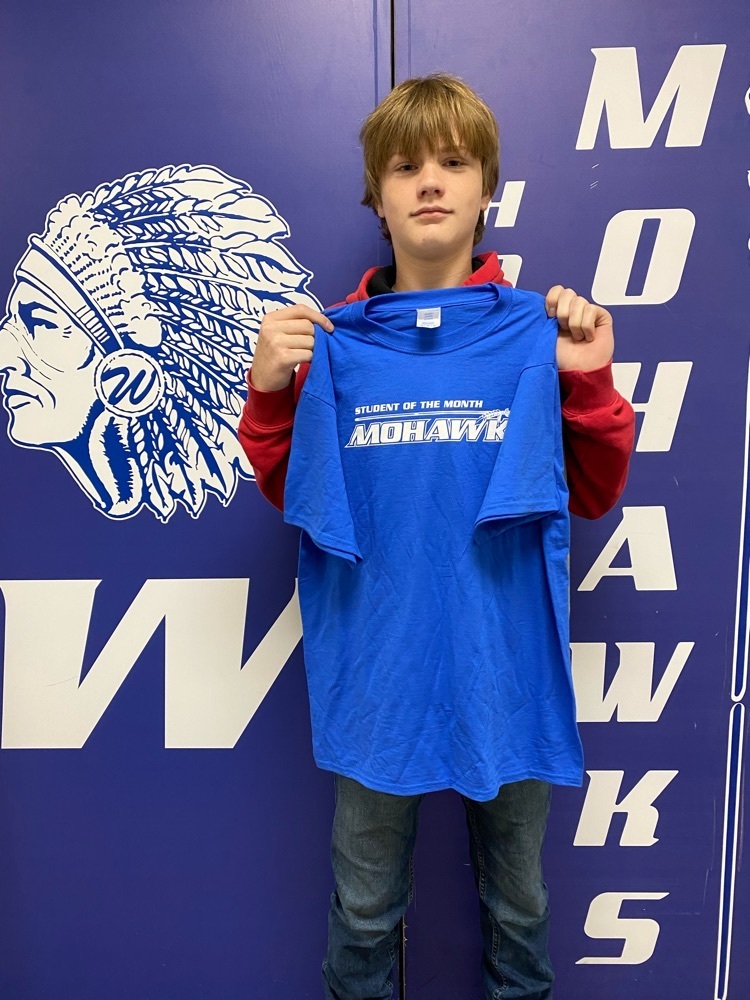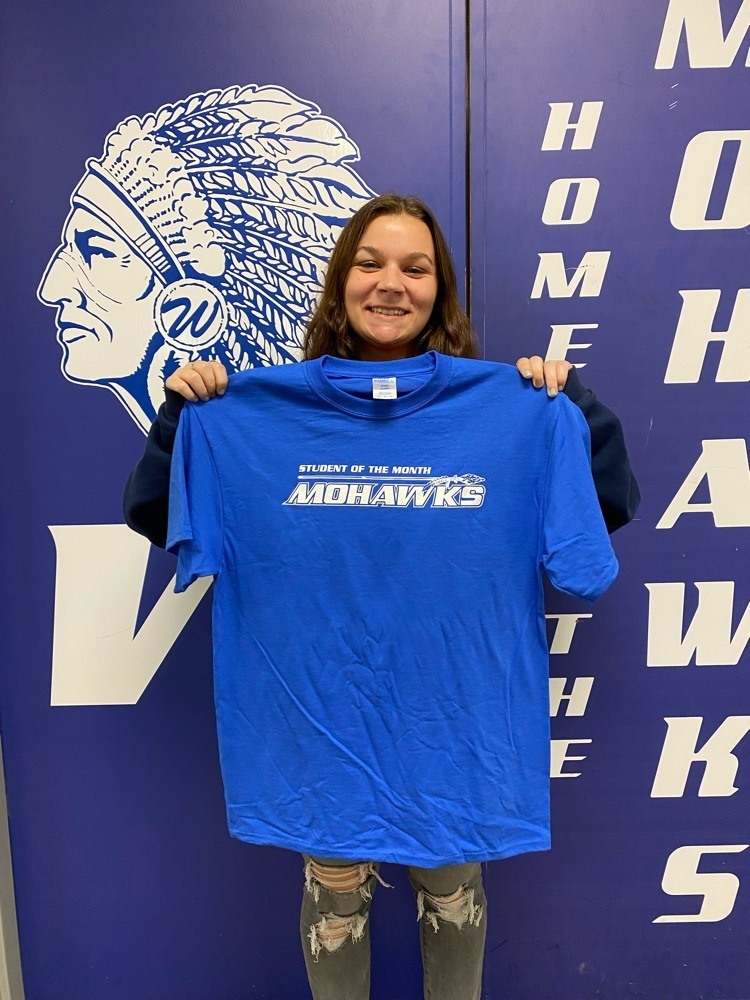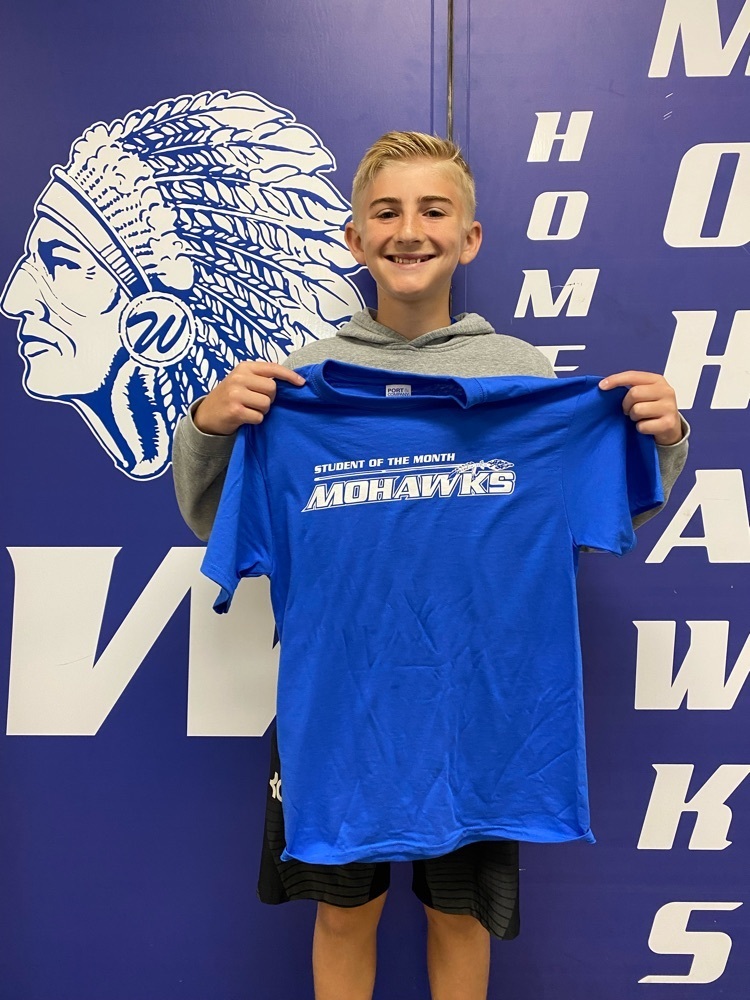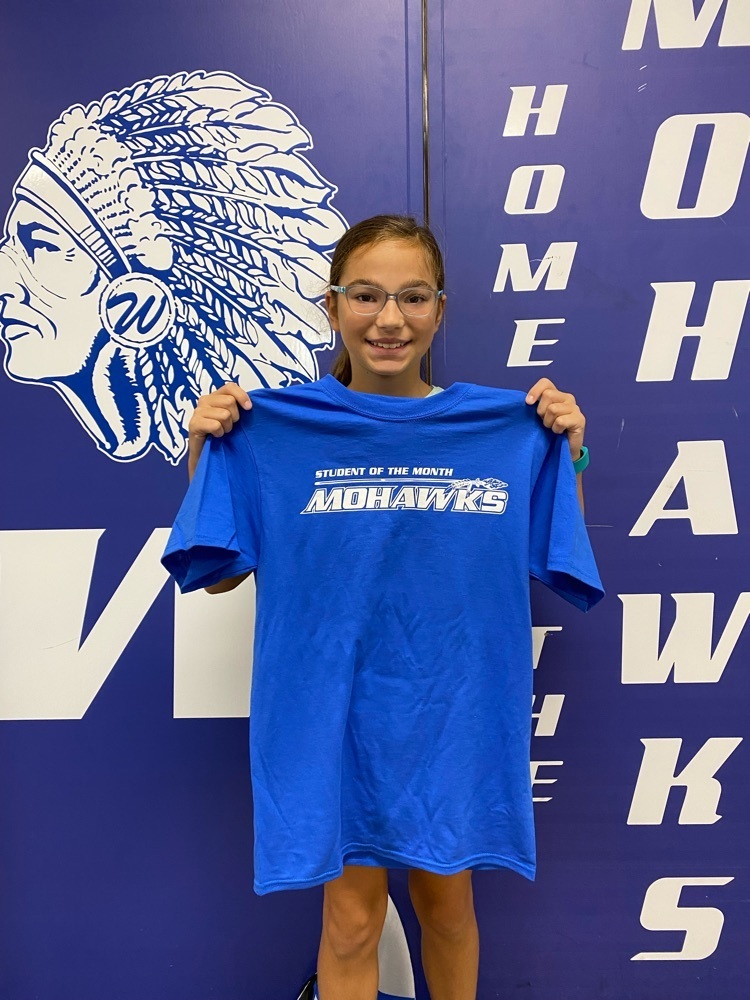 Mrs. Peterson's 8th period enrichment class was working on vision boards today. Their vision boards are based off of their short term/long term personal goals.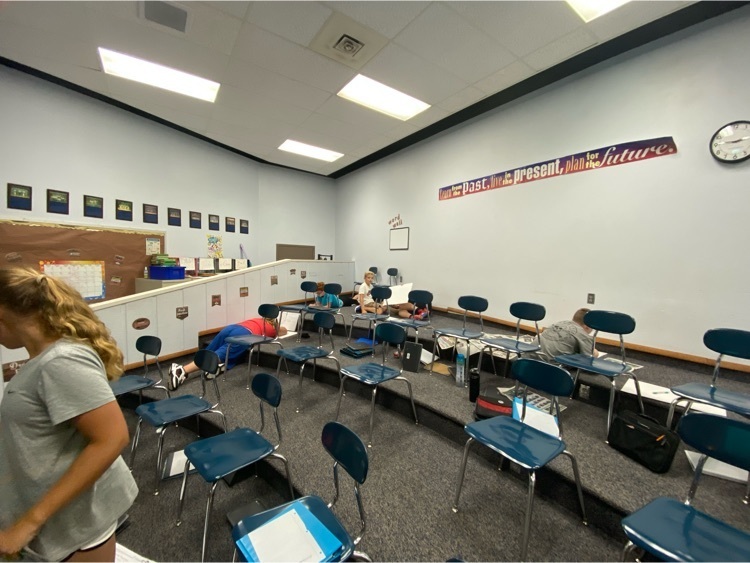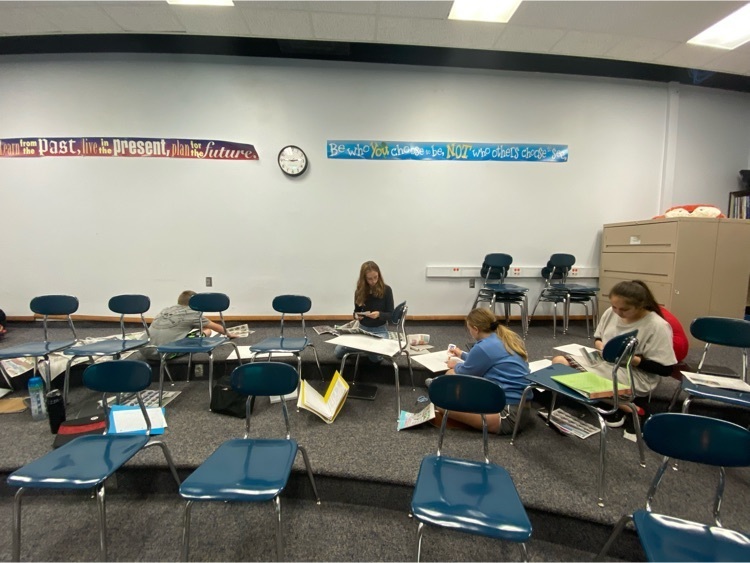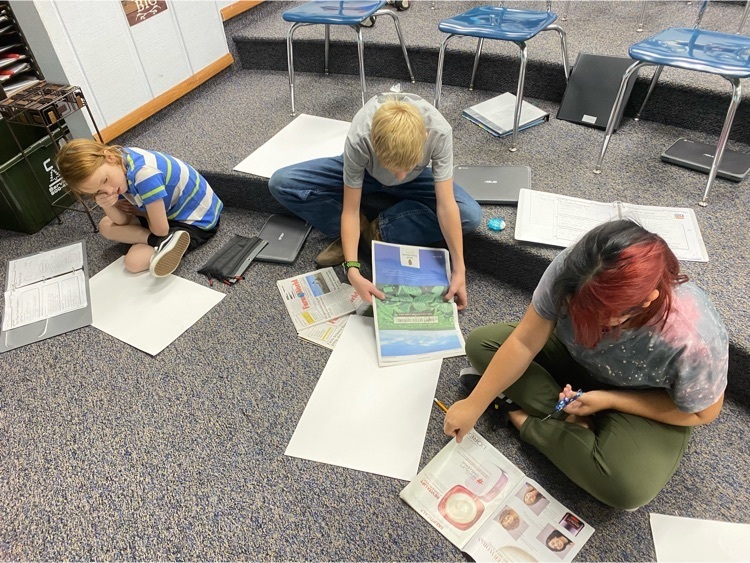 School picture day is this Friday, August 20th! Order online at inter-state.com/order and use code 59404XB.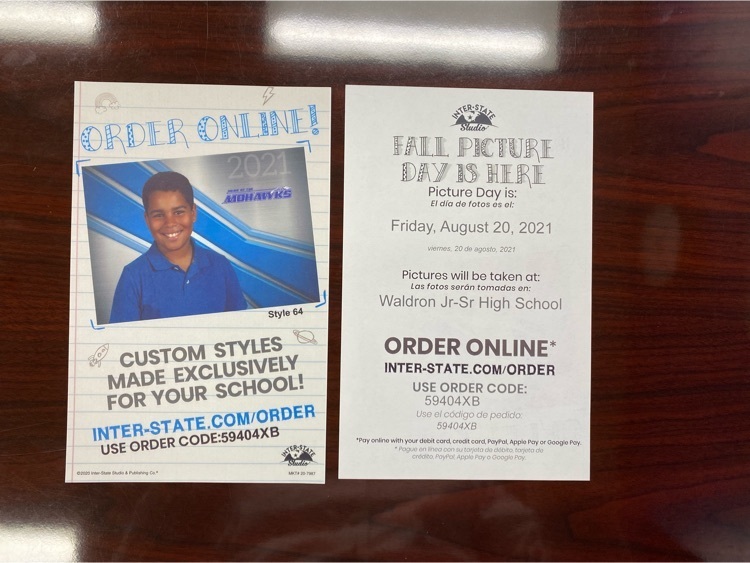 Need help with student registration? We are going to have two live help sessions at the school next week. Monday, July 26th and Wednesday, July 28th technology assistants will be in the library from 3-6 pm to assist with enrolling your student(s).

We want to welcome our new Assistant Principal/Athletic Director, Mr. Alex Engelbert to WHS! Mr. Engelbert joins us from Columbus Central MS, where he served as athletic director and taught PE. He has also coached cross country and baseball at the MS and HS levels. #GoMohawks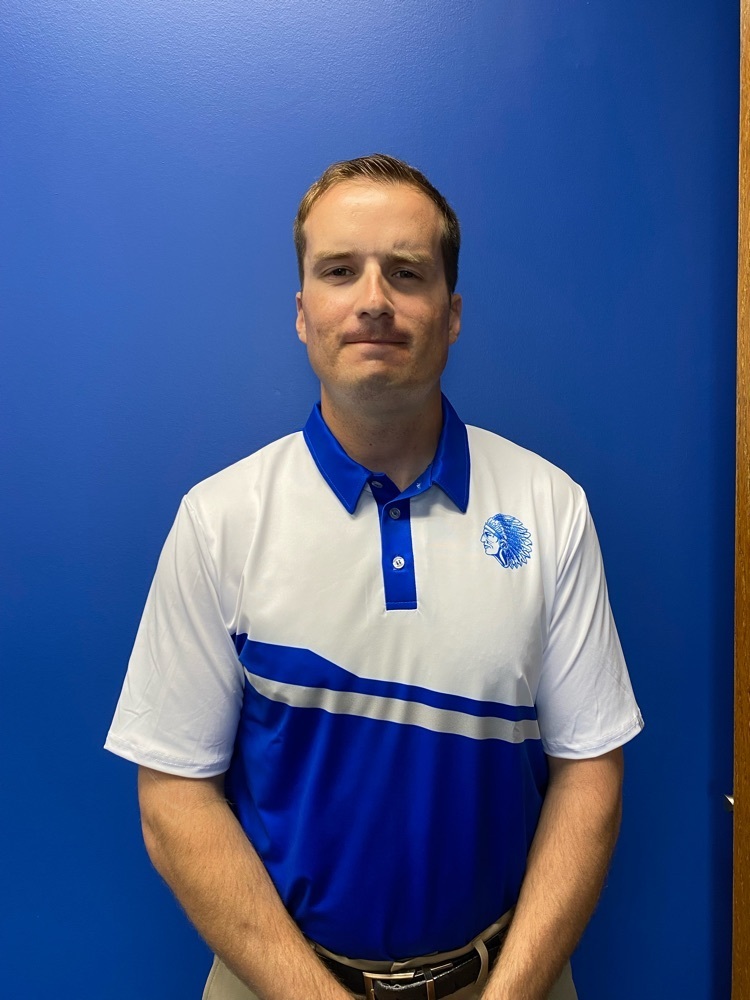 Congrats to the Waldron High School class of 2021! Your future is bright! #GoMohawks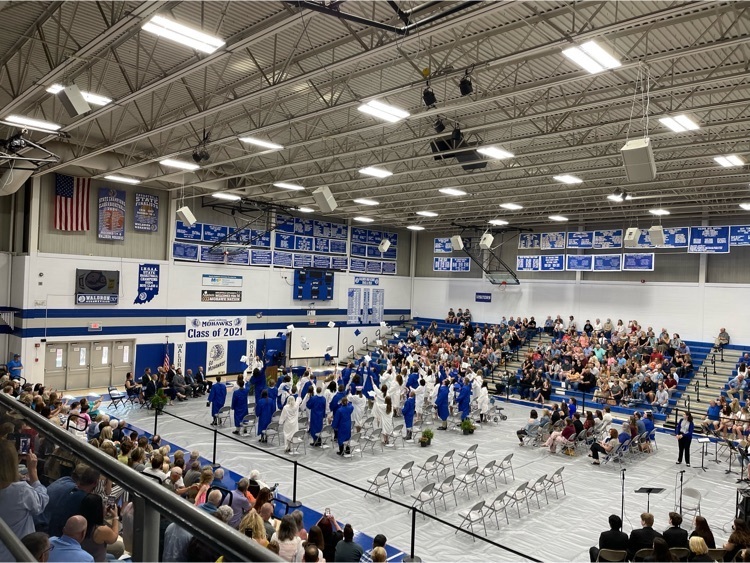 Reminder to all seniors: tomorrow is mandatory graduation rehearsal at 10:00 in the main gym. We will have photos, followed by practice, and then lunch provided. Please dress nicely and wear your cap & gown for photos. Looking forward to it! #GoMohawks

Congrats to our students making the Honor Roll for the 4th 9 weeks and 2nd semester! Outstanding effort to close out the school year! #GoMohawks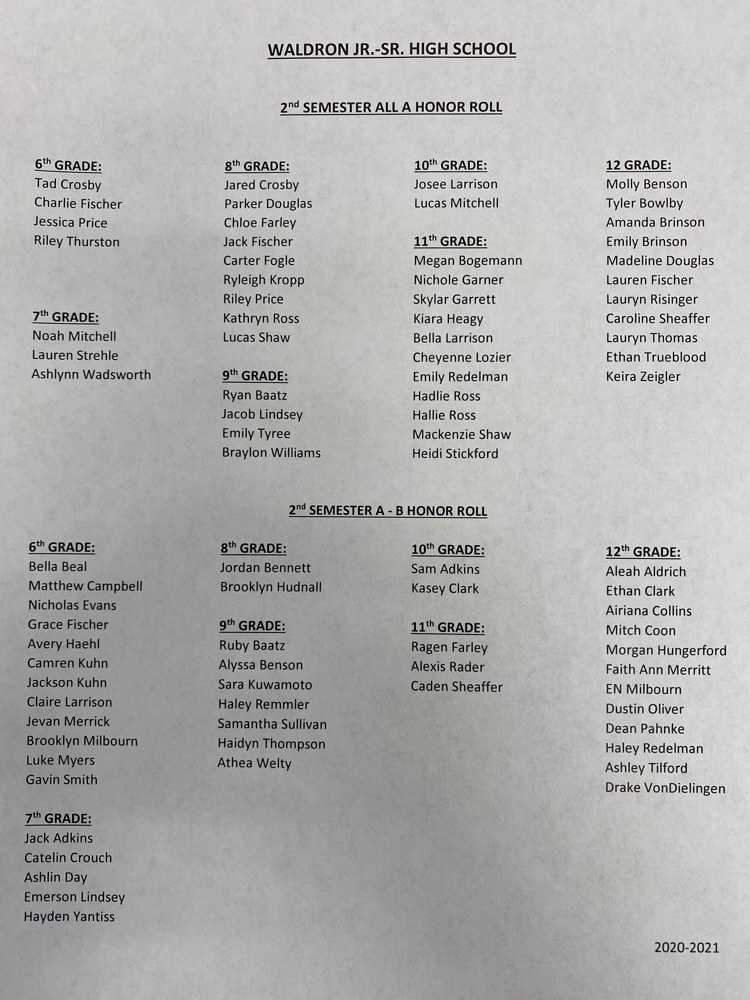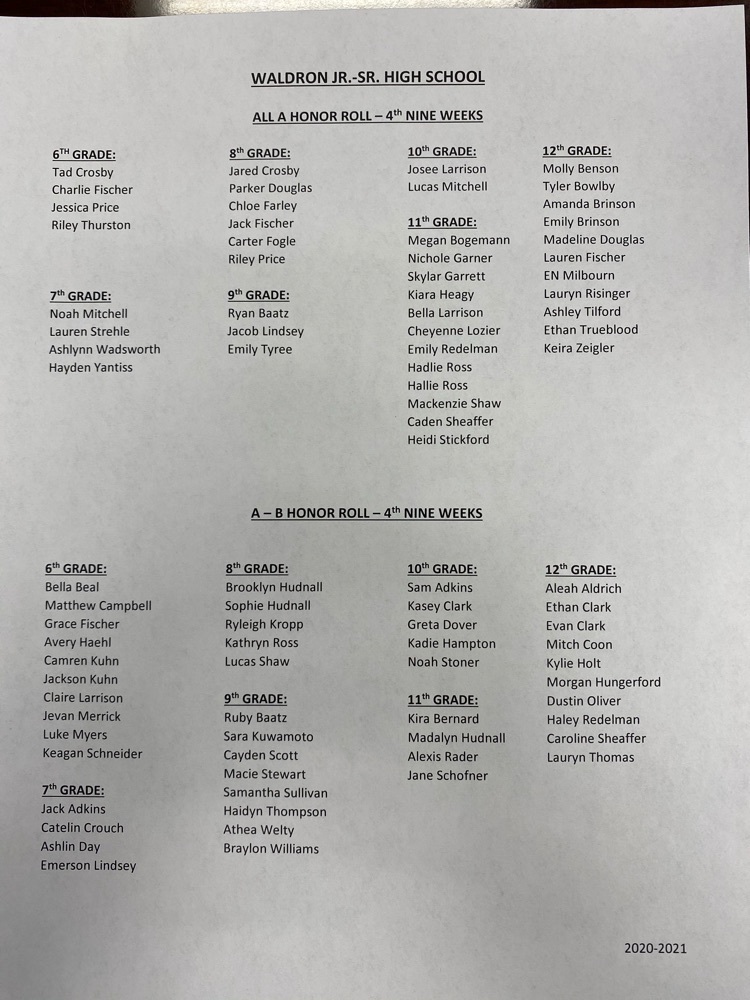 WHS Prom 2021. Congrats to prom prince & princess Bryant Becker and Jane Schofner, and king & queen Caden Sheaffer and Hallie Ross!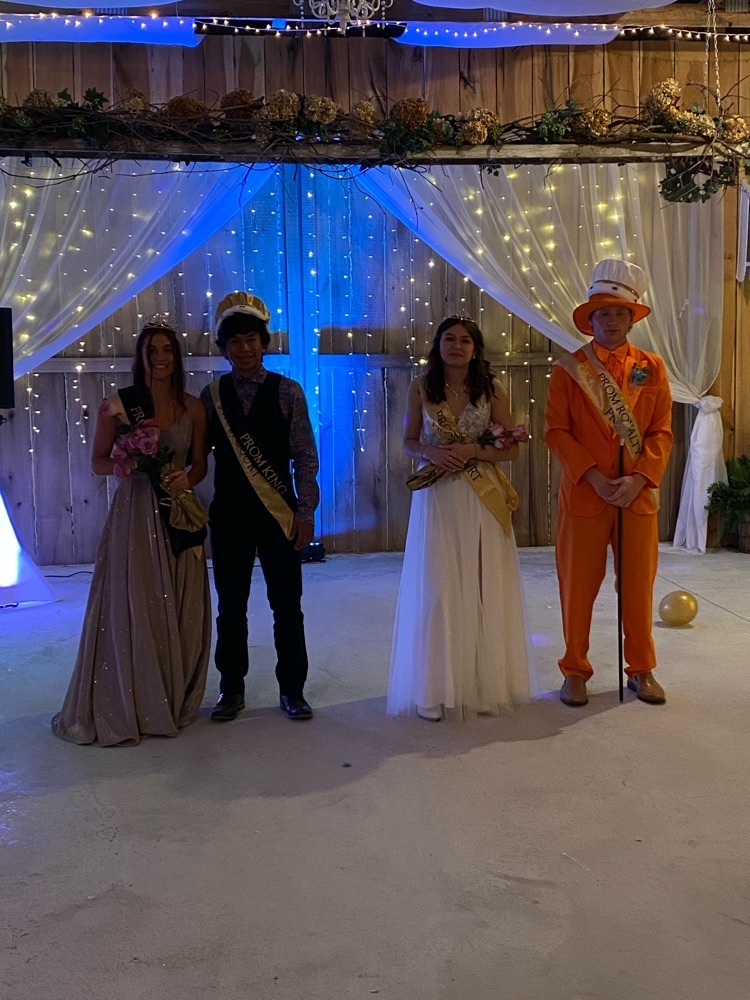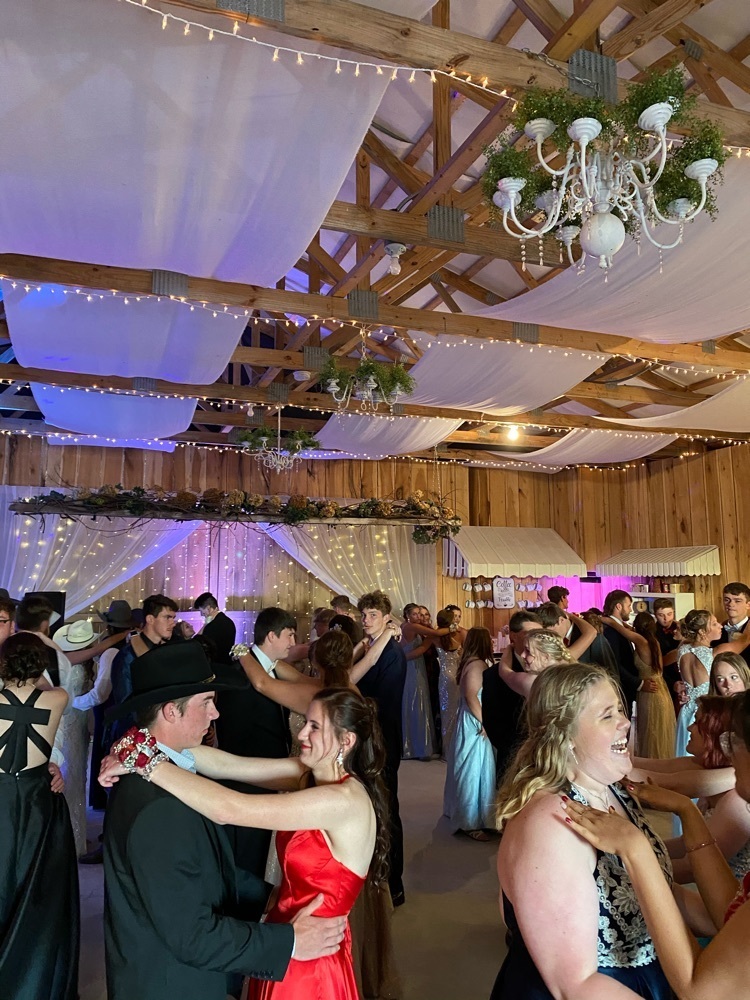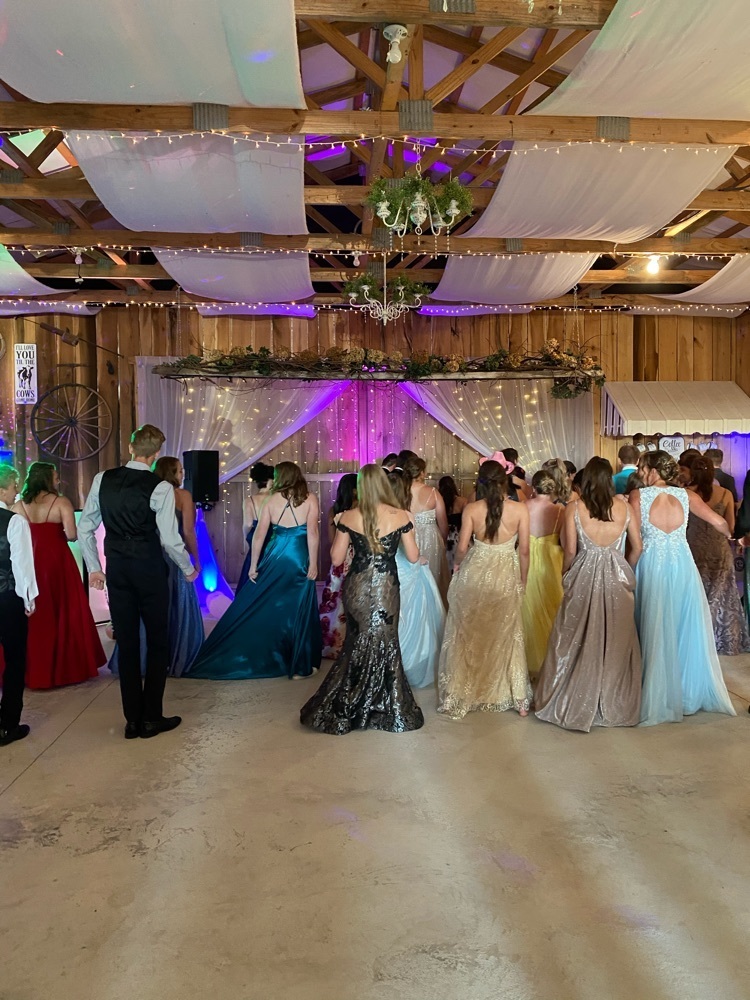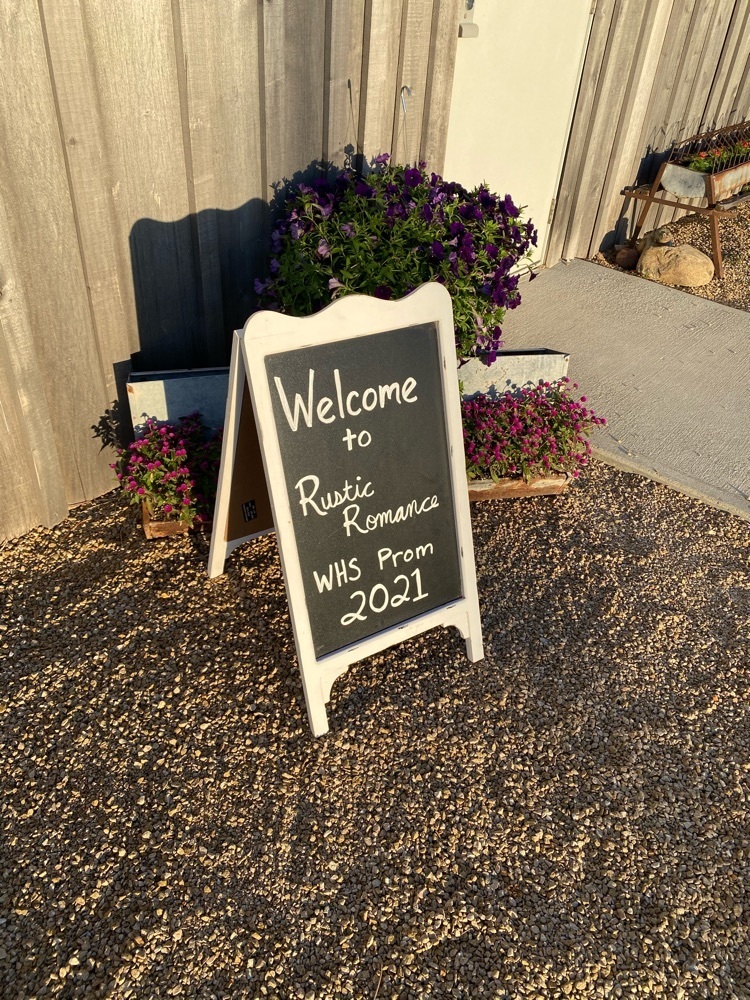 WHS Prom 2021. Congrats to prom prince & princess Bryant Becker and Jane Schofner, and king & queen Caden Sheaffer and Hallie Ross!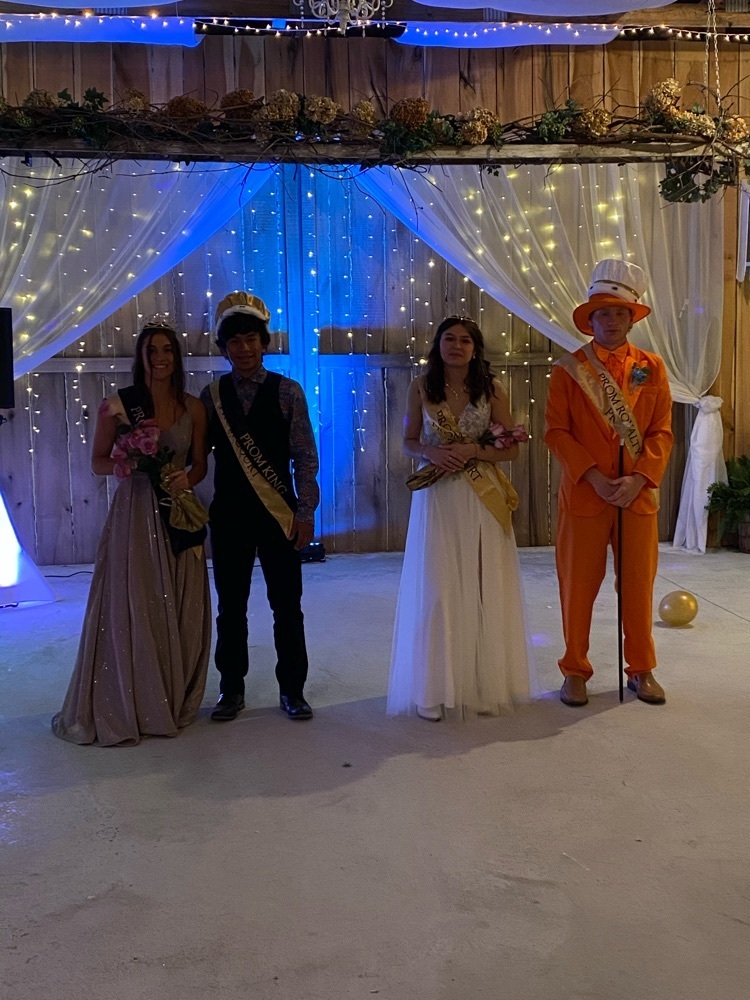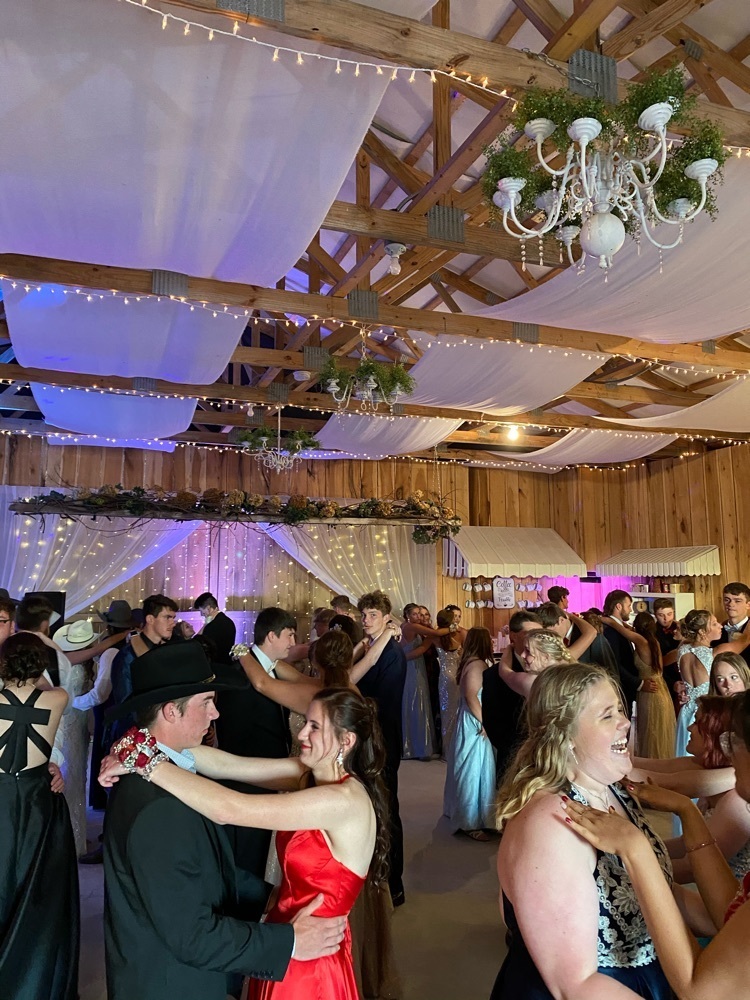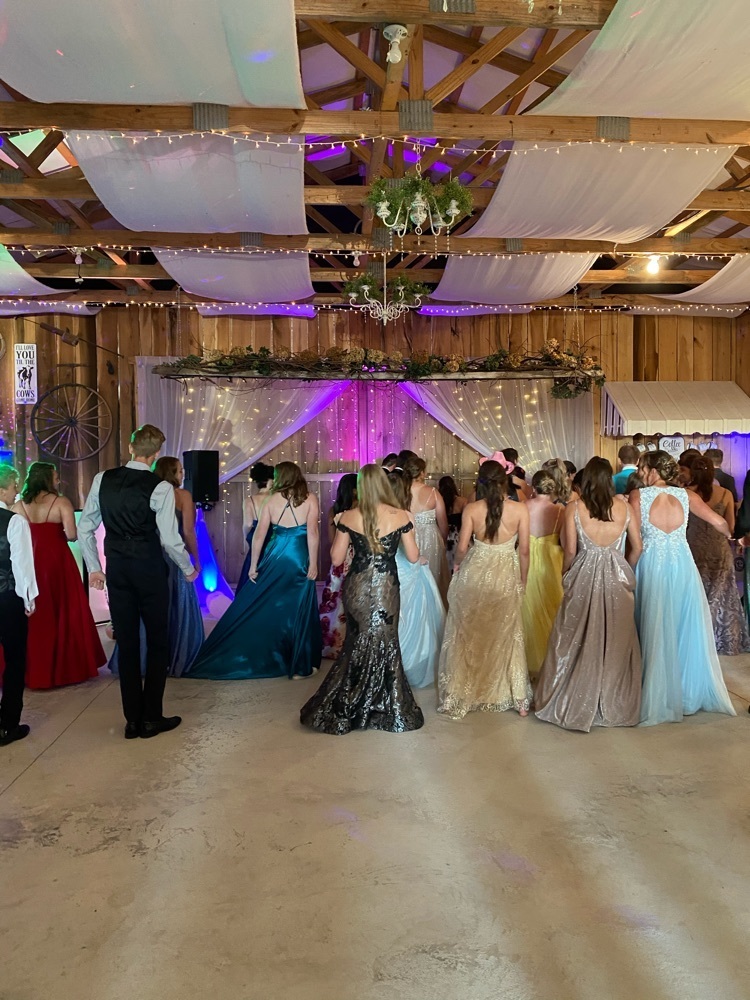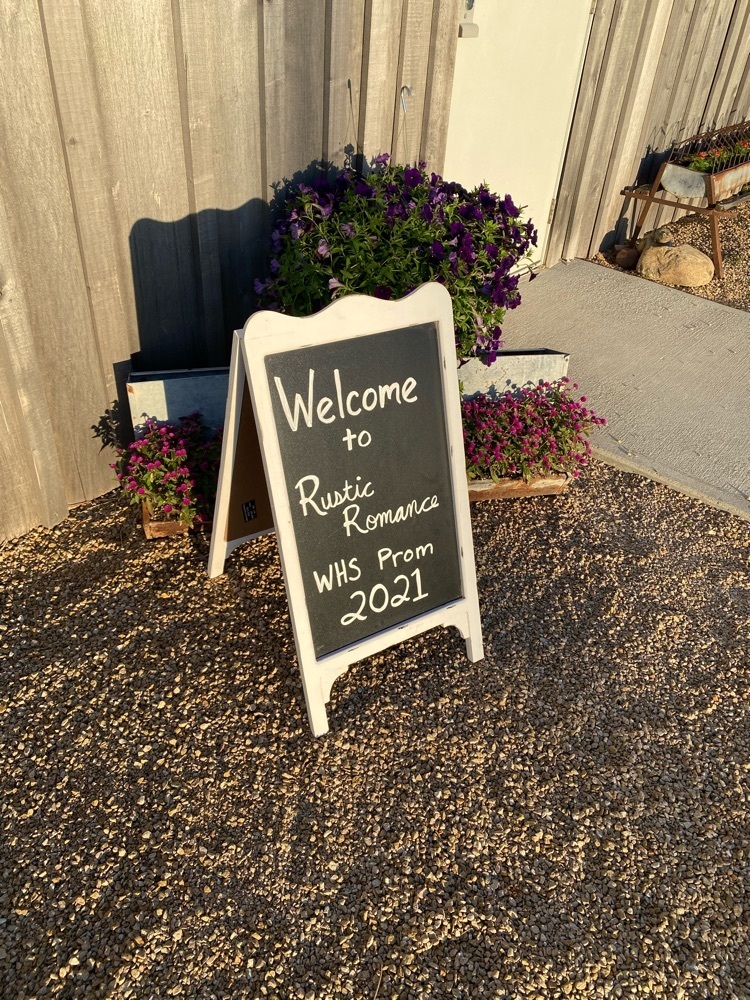 The senior walk for the class of 2021! We made it! #GoMohawks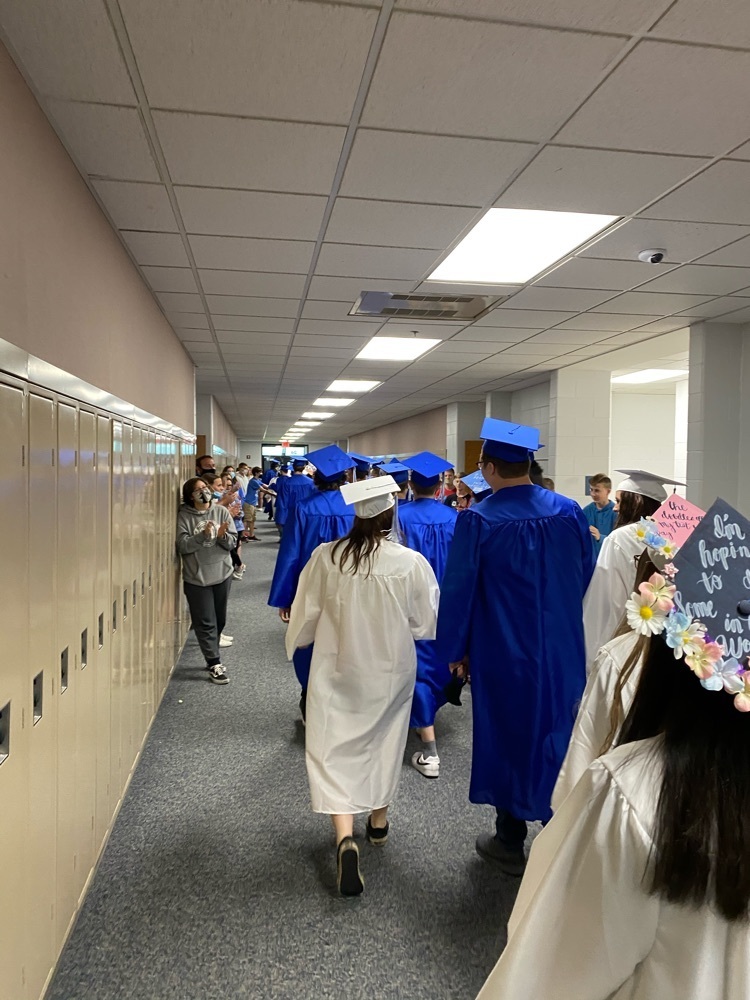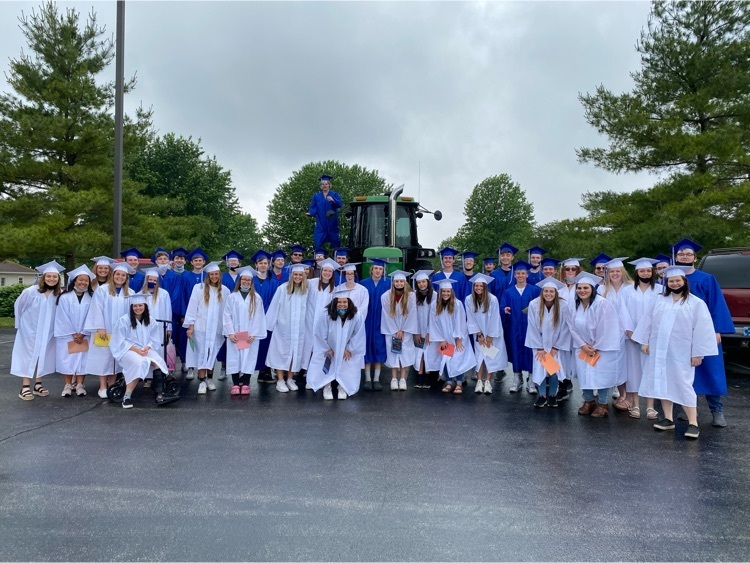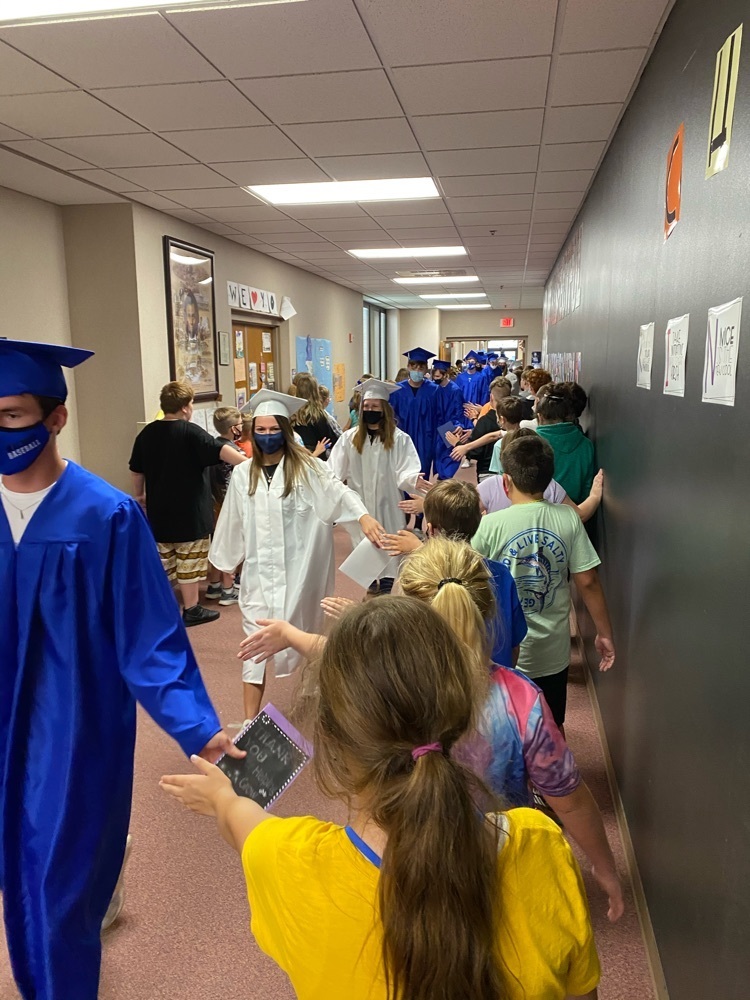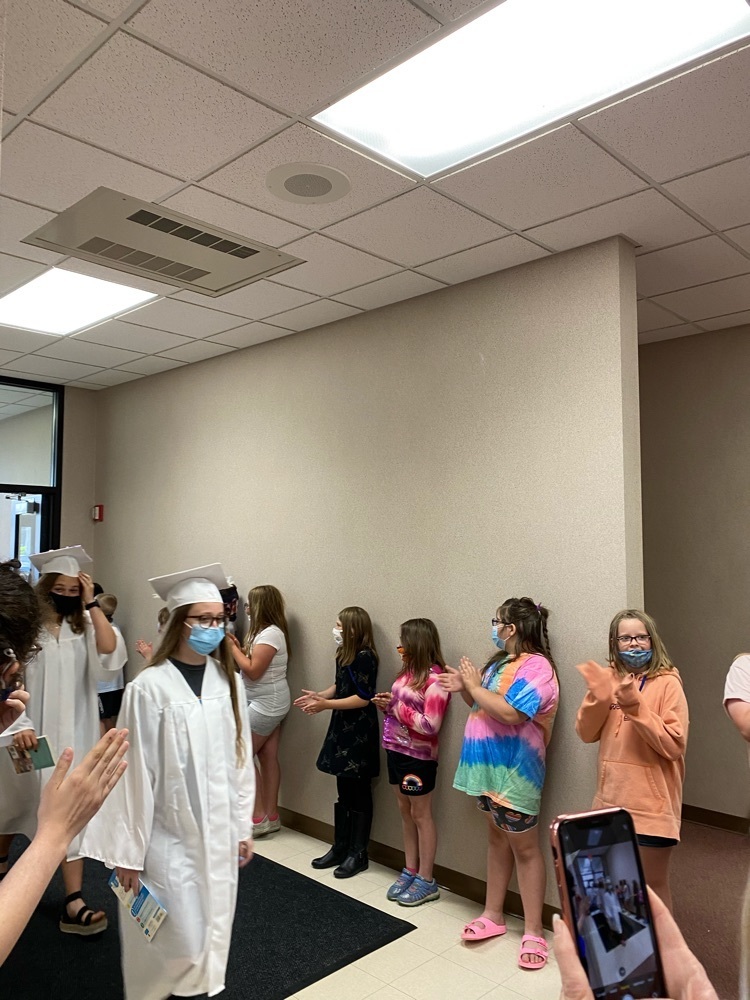 The rain during the senior cookout didn't dampen the spirits of our seniors on their last day of high school! #GoMohawks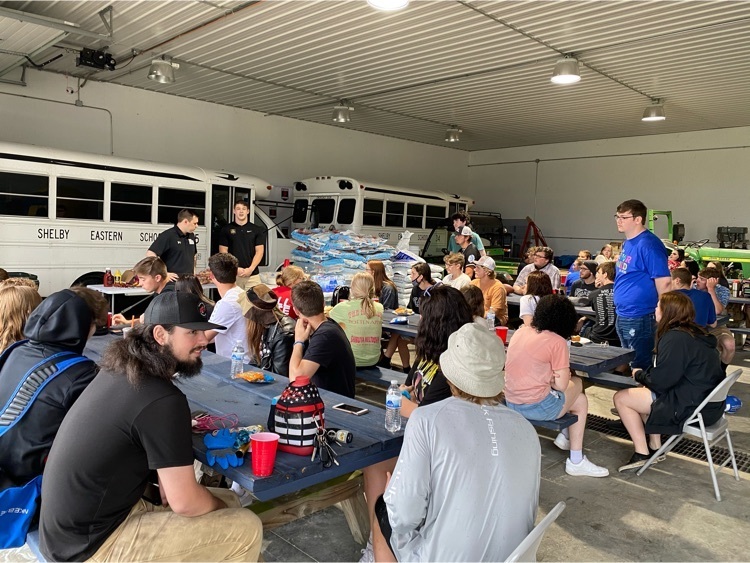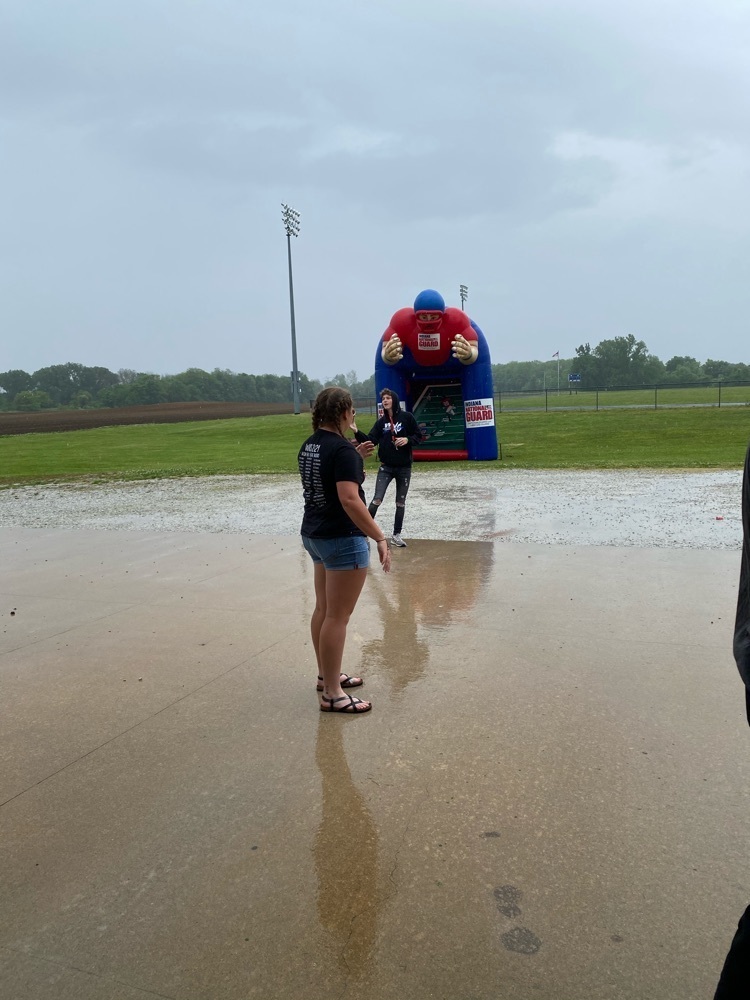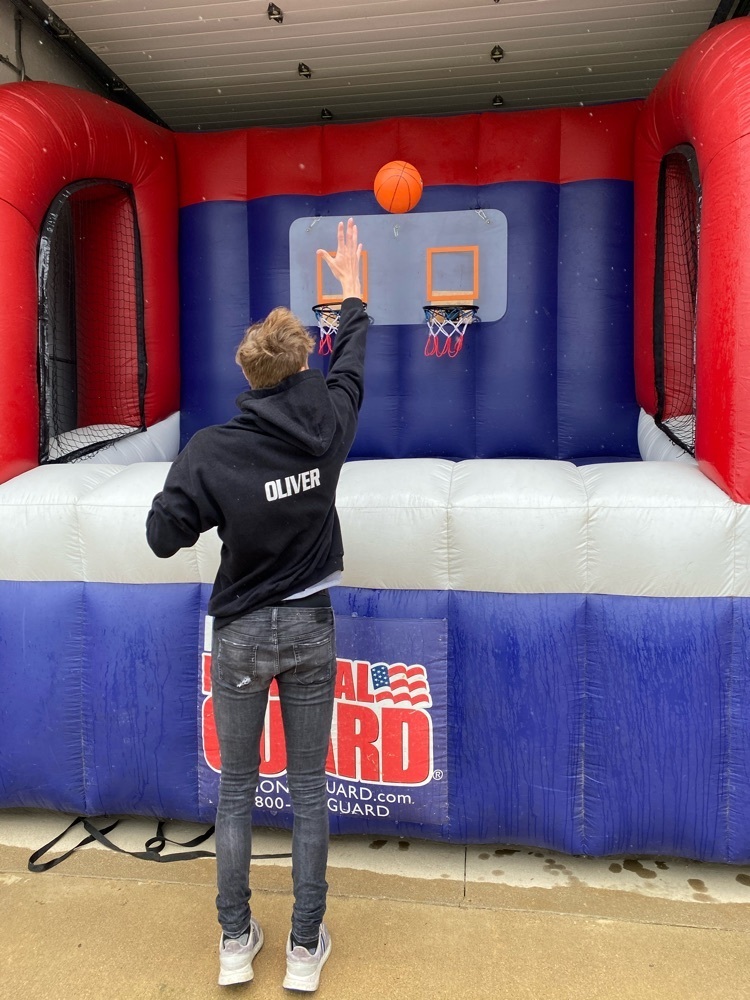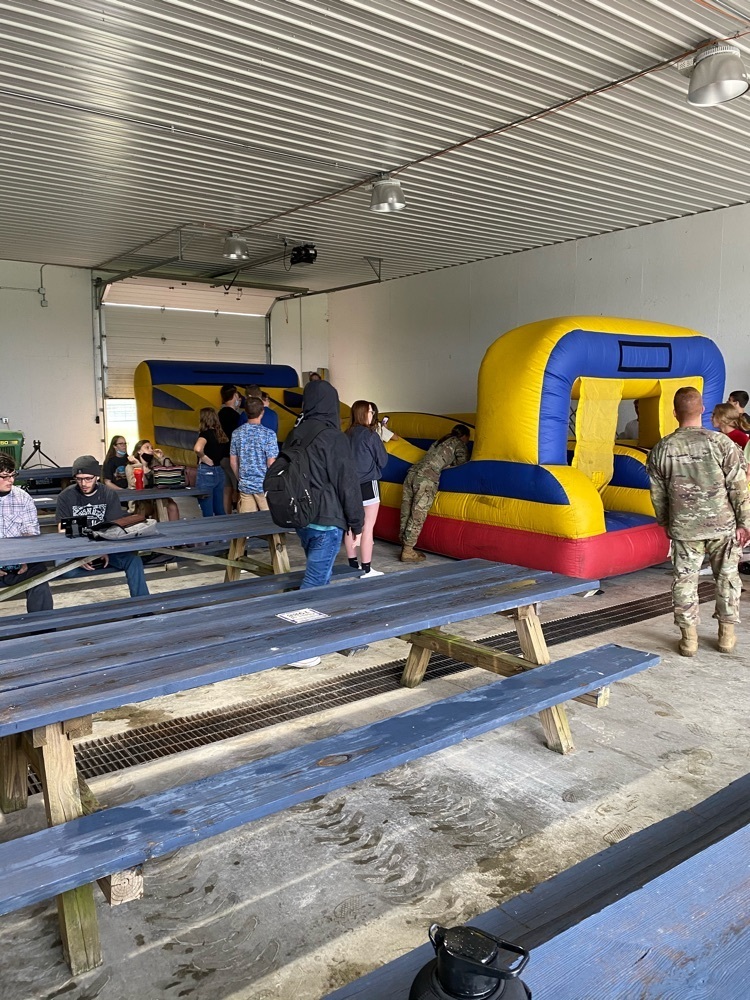 Today were final presentations in AP US History class. Cheyenne Lozier presented on the 1980s, Colin Crouch presented on the 1990s, and Blake Yarling presented on the 2000s. Great work!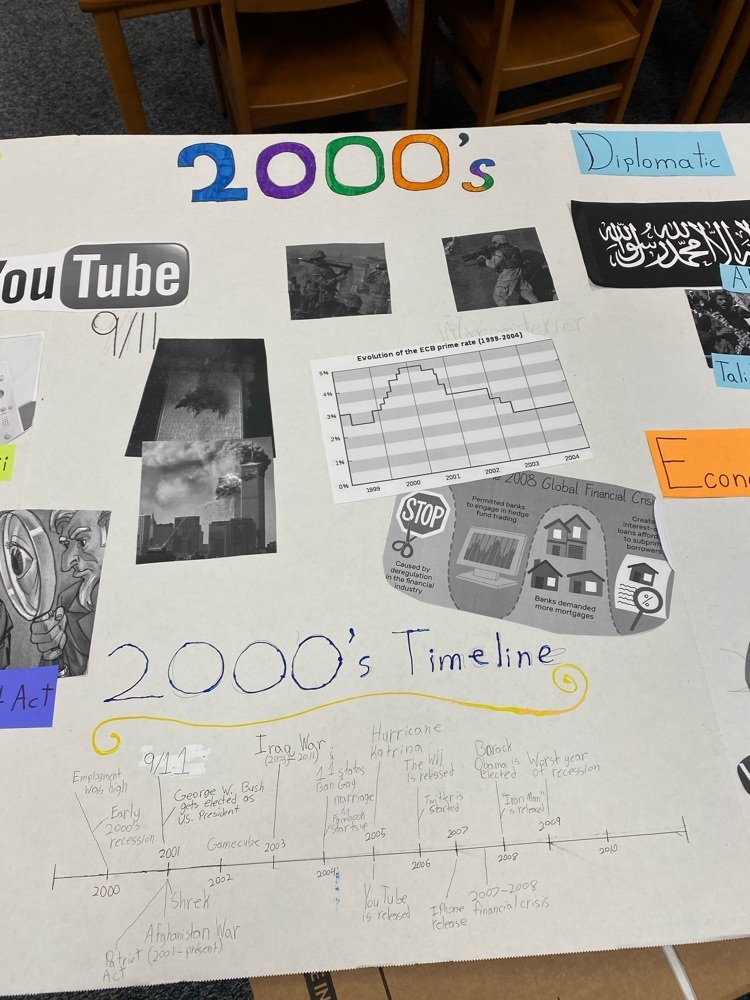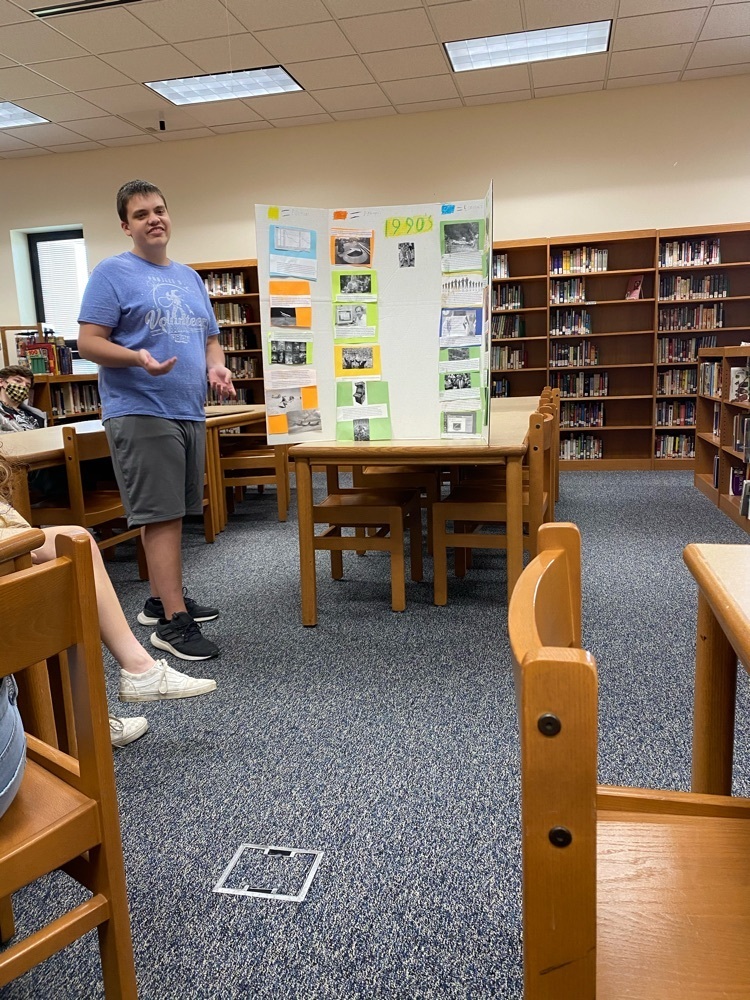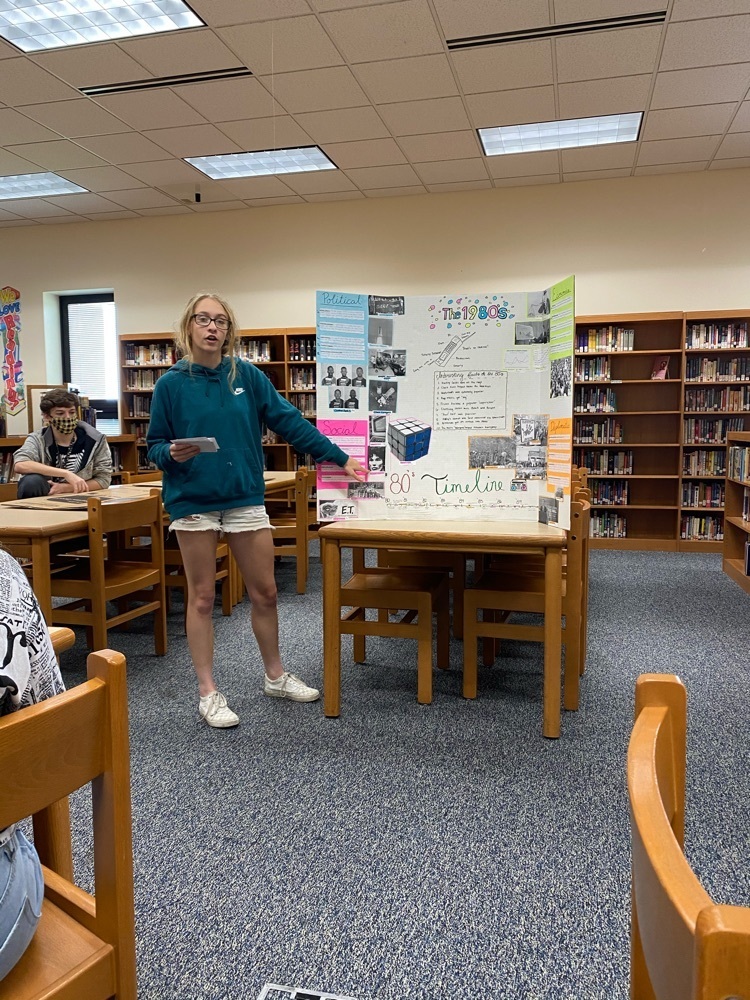 Reminder: Tomorrow's junior high awards program will take place from 2:10-3:10 in the main gym. Parents and family members are welcome to attend. Please park in the staff parking lot and enter through the main entrance. Please be careful with bus traffic as you leave.

The WHS drama club production of "The Nerd" will take place again this evening at 6:30. It's a great show!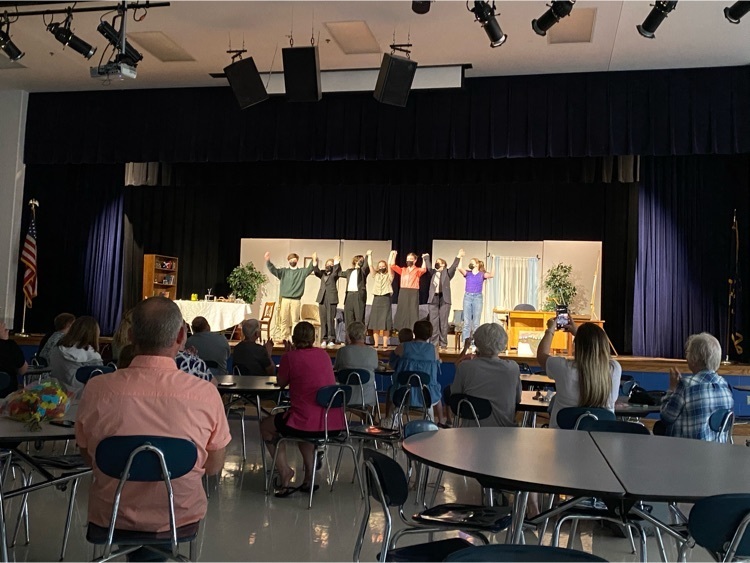 Congrats to Staff Member of the Month for May, Mrs. Hudnall!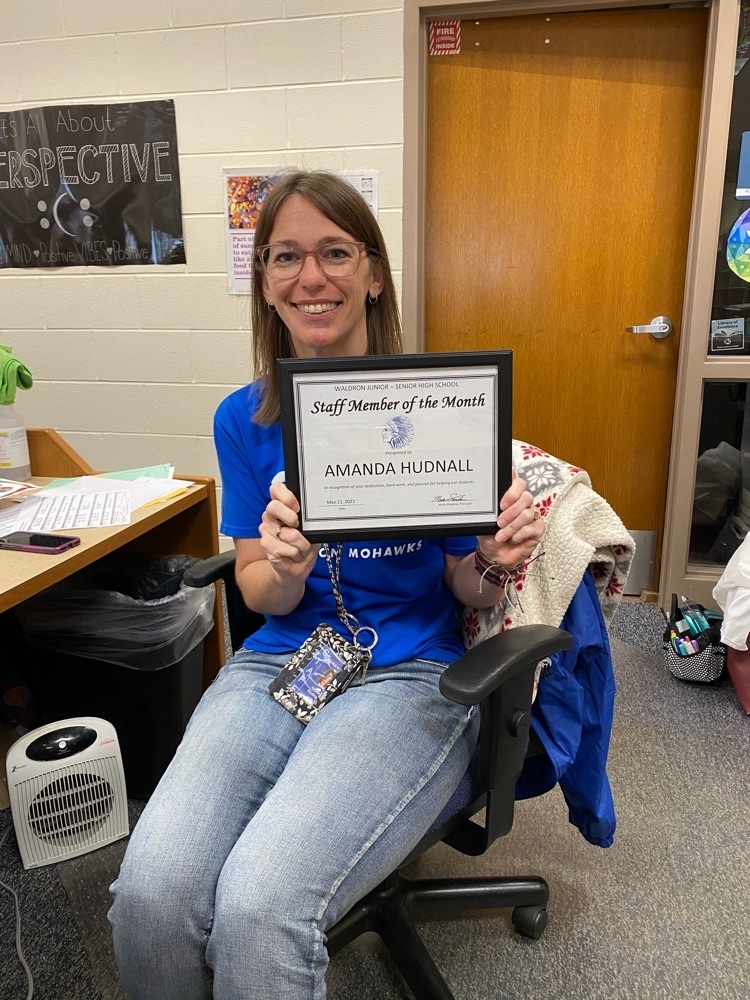 Congrats to our Students of the Month for May! Katie Hampton, Hayden Yantiss, Dean Pahnke, and Caiden Young! #GoMohawks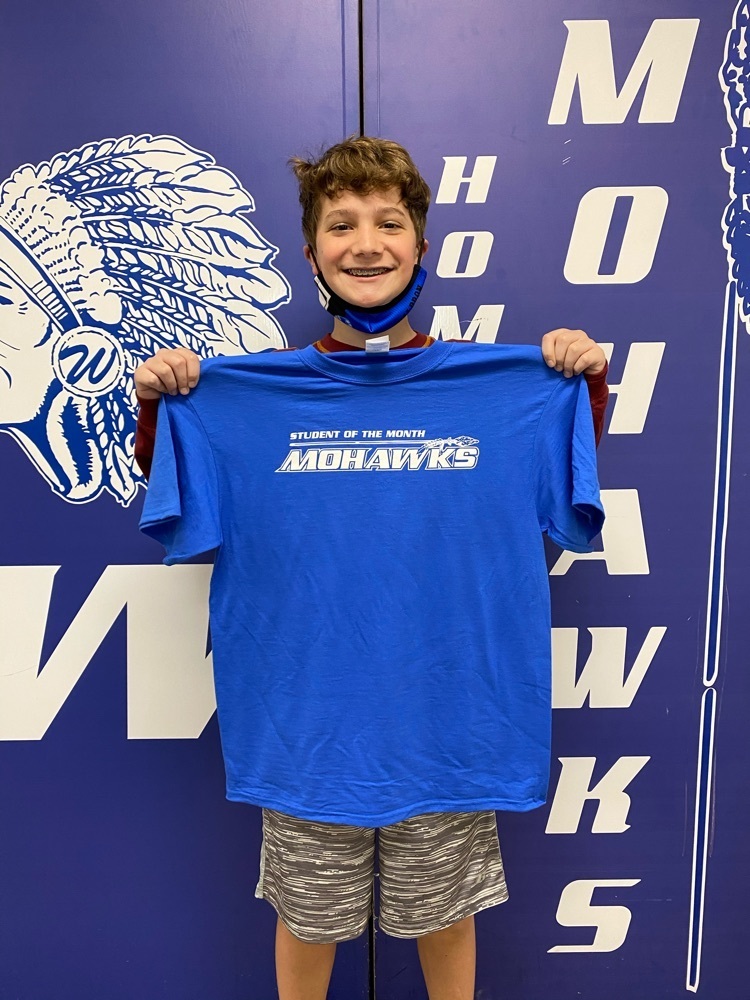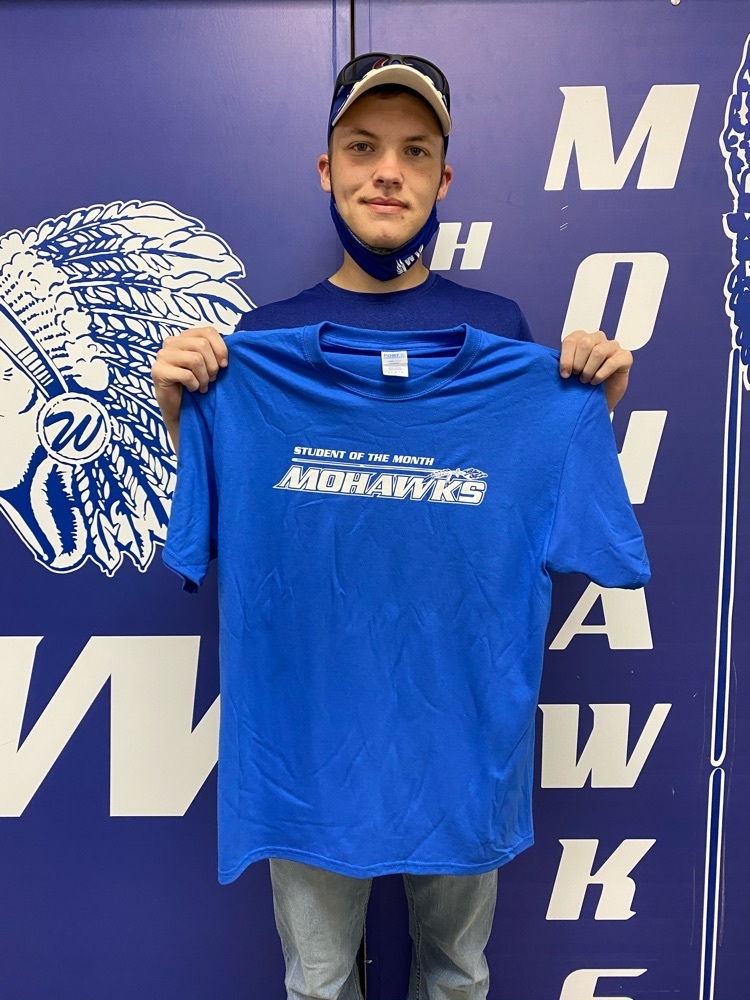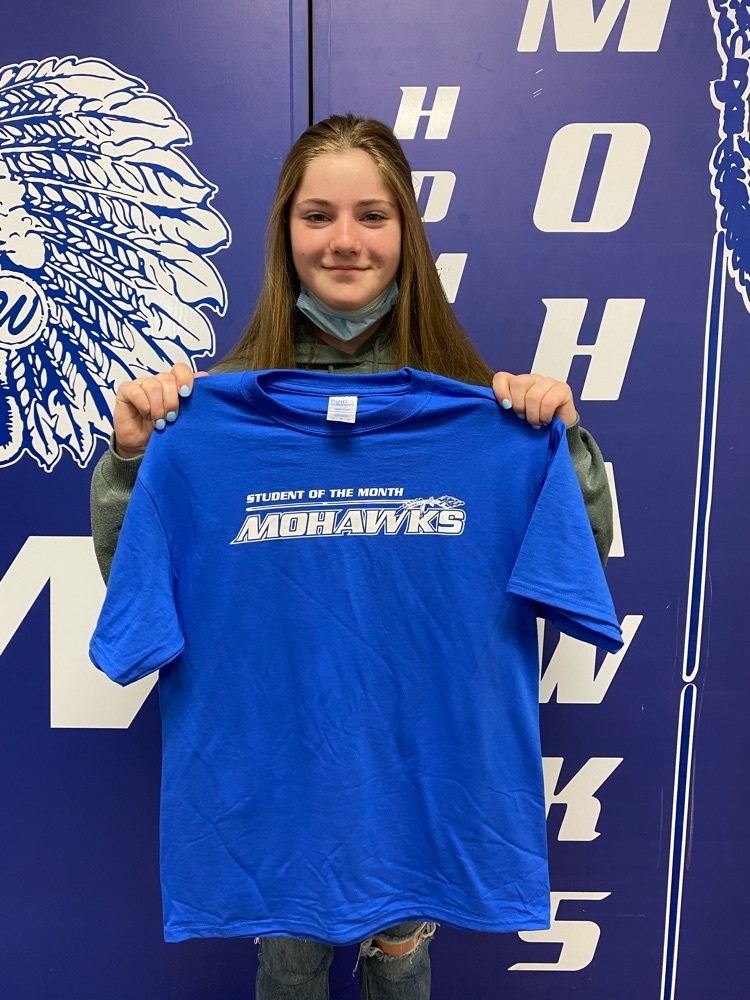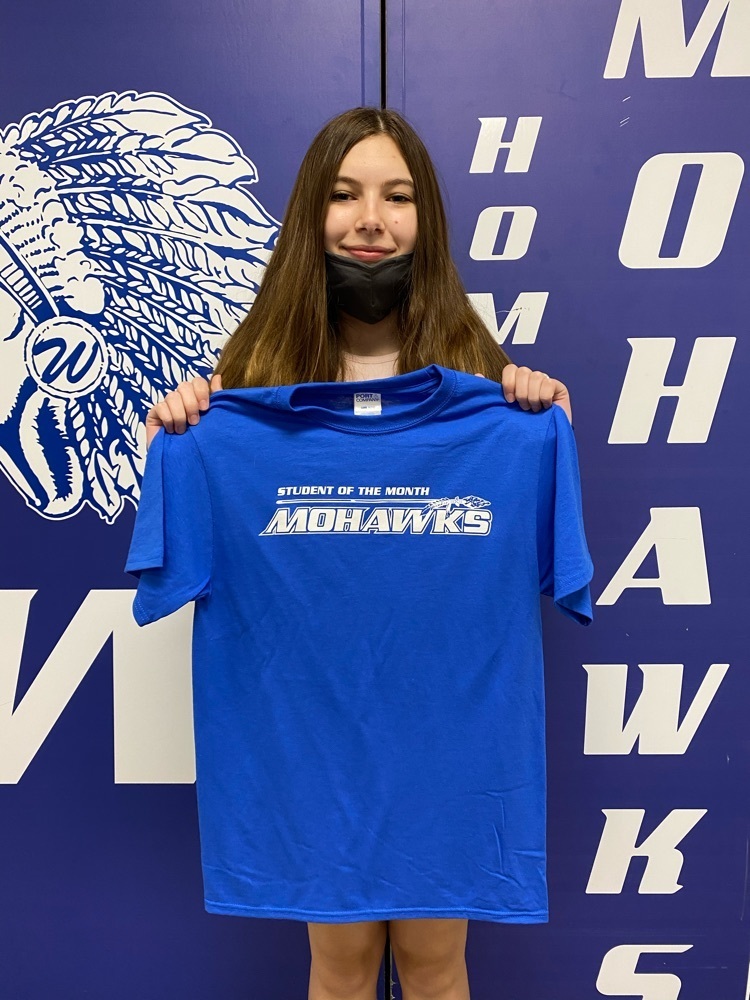 Today we had a great time chatting with current 5th grade students about the transition to Junior High next year. We discussed expectations and procedures, and answered a lot of questions about lockers! 6th grade orientation will be Thursday, July 29th at 6:00 pm.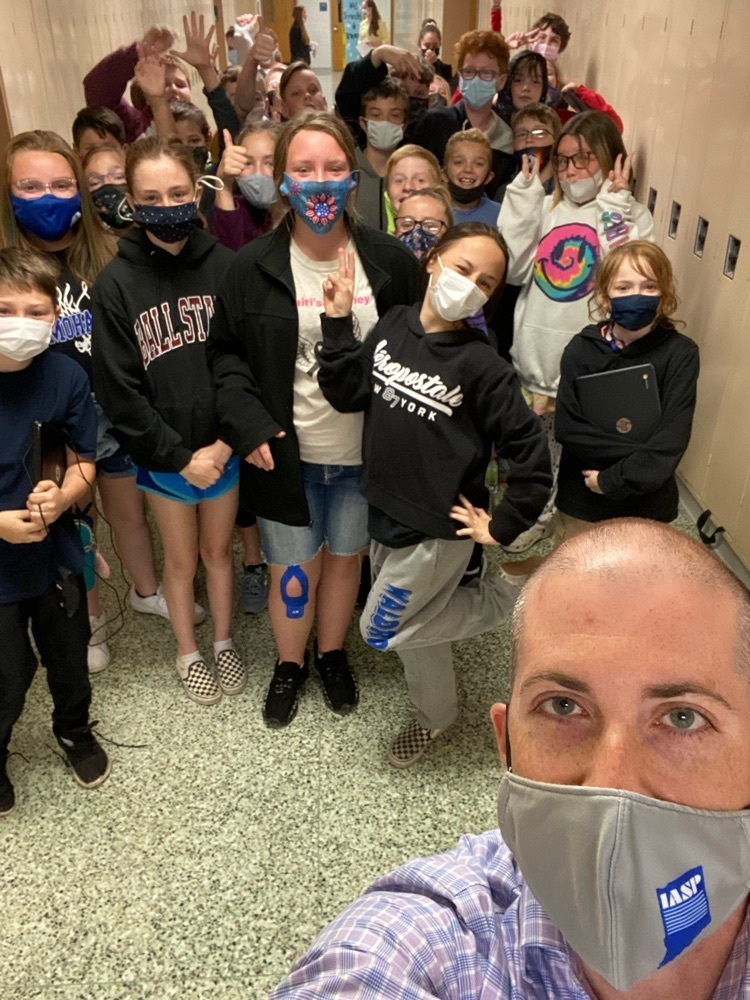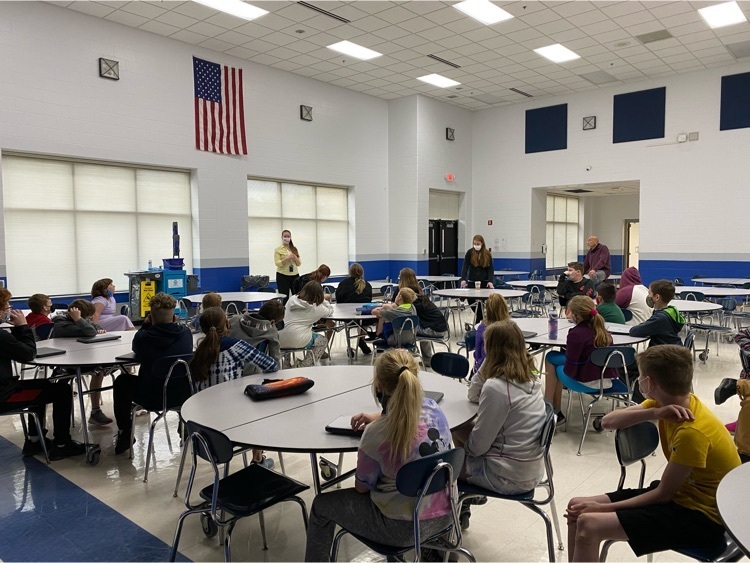 We got to hear from Waldron's jazz band, beginning band, intermediate band, and high school concert band. It was an outstanding performance by each of the bands as they showcased their hard work over the school year. Well done!