Attention Morristown 8th Grade Student & Parents. Are you ready for high school? Join us in the high school cafeteria on Monday, February 13, 2023 at 6:00 p.m. for the class of 2027 Freshman Orientation. We will be going over Graduation Pathways, Scheduling , Diploma Distinctions High School Sports, Blue River Career Center, & Much More! Contact Ms. Swaney or Mr. Powers if you have any questions.
FAFSA Help Nigh - Tonight. Just a reminder - @INvestedIndiana will be on site to help seniors & parents complete this critical financial aid application. Professional help will be available from 4-7 p.m. at Morristown Jr. Sr. High School.
Free help for seniors and parent(s) to file your FAFSA is available on Wednesday, December 7, 2022 at Morristown Jr. Sr. High School. INvestEd experts will help with creating both a parent and student FSA ID (Federal Student Aid ID) and completing the FAFSA (Free Application and Federal Student Aid). Mark your calendars and join us so that you can file the FAFSA with confidence and on time! Help is available from 4:00 p.m. - 7:00 p.m.
Blue River Career Center has opened their application link for students in grades 10 & 11 who would like to attend next year. We will begin the scheduling process in January, but students interested in attending should apply now.
https://www.brcp.k12.in.us/?page_id=3151

The 88th annual county choral festival was a success tonight. The MHS choir sounded tremendous! Great work everyone!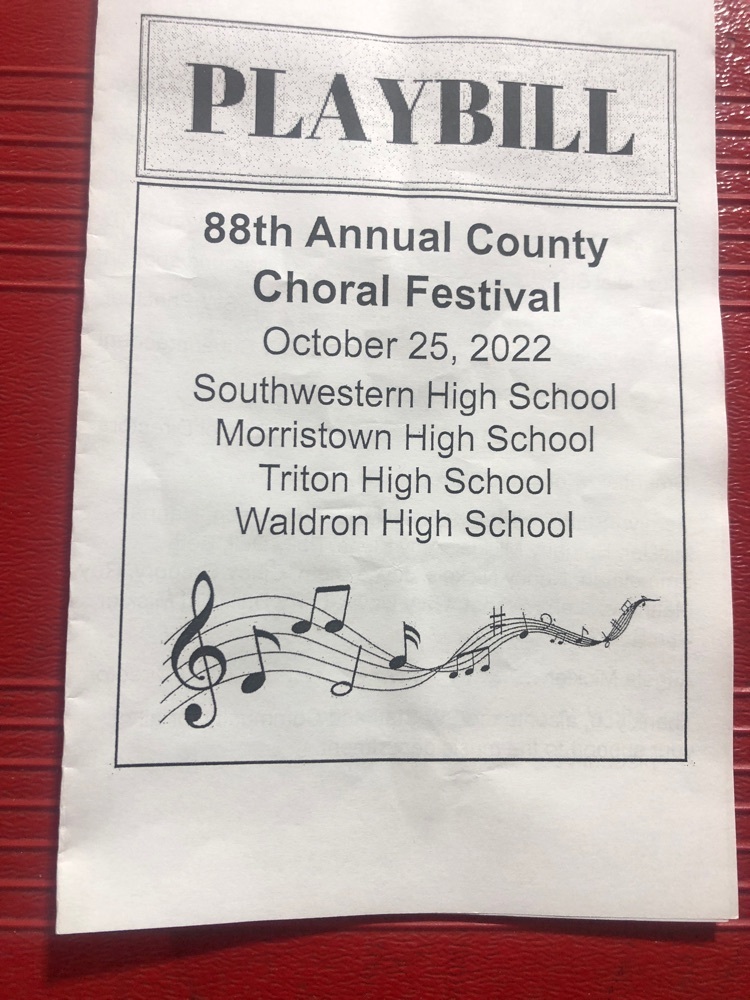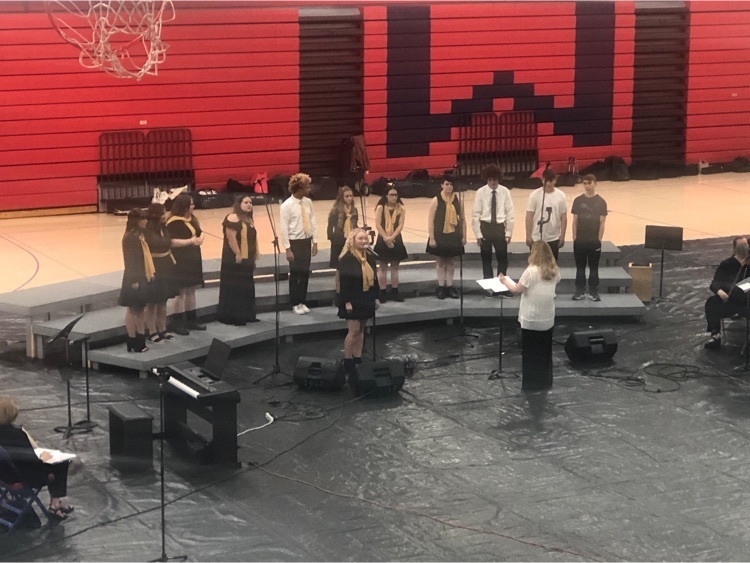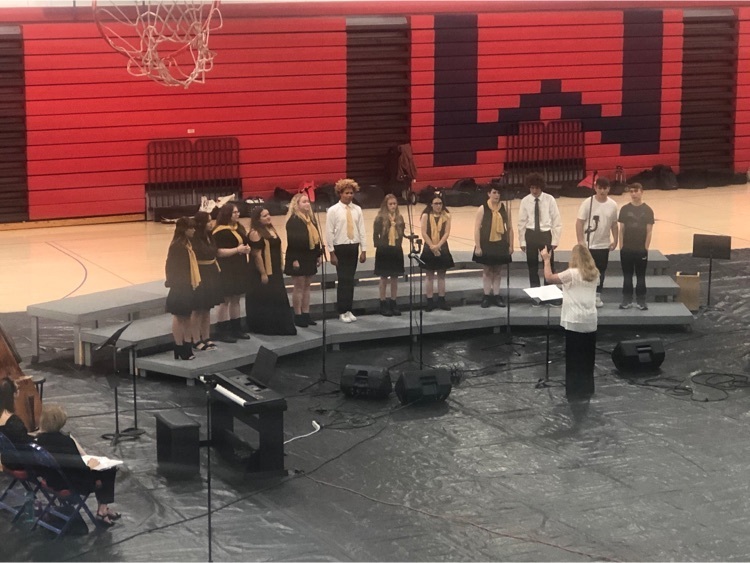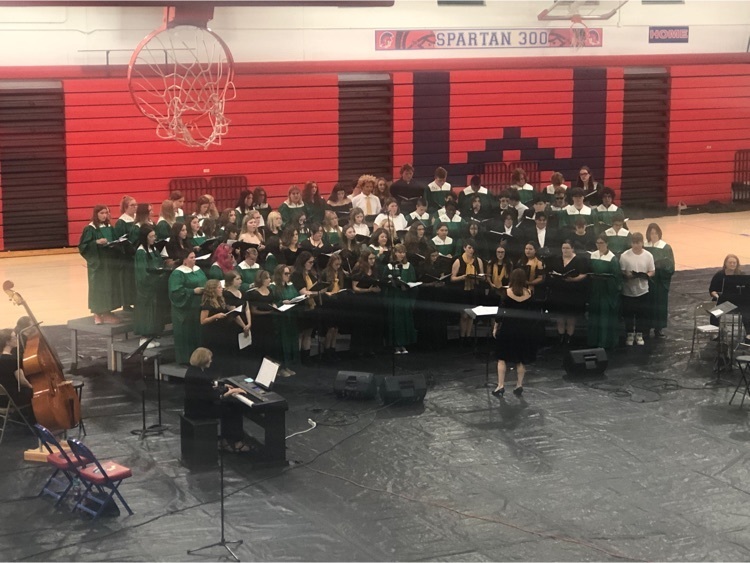 College Go Week/ College Application Week. Ms. Ami Carter from Advantage Shelby County and Ms. Swaney will be meeting will all seniors on Tuesday, September 27 to help students complete college applications and the Advantage Shelby County Scholarship application. Students should make sure they have at the ready their contact information and their social security number. If you have any questions feel free to call 765-763-1221 or email Ms. Swaney -
sswaney@ses.k12.in.us
.
College Go Week Spirit Days at MHS Monday - Career Day Dress as your future self. Tuesday - Dress for Success Wear your best interview attire. Wednesday - Military Success Day Wear your Best Camo Thursday - Favorite College Wear your favorite college gear. Friday - Your Future is so Bright Wear your best Neon.
College Go / College Application Week is September 26-30! During the week Ms. Swaney and other staff will be working with students and talking about the importance of preparing for their future. In todays world everyone needs some sort of skill or training. For some this comes in the way of going to college. However for some their future includes going into the military, some will enter into an apprenticeship or go to a trade school and for some it will be on the job training. This week is about students Building a Bright Future and what they can do to prepare for that future. Stay tuned later in the week for Spirit Week Dress Days and other information on College Go Week.

Congratulations to our students of the month for August: Luke Dunn Hunter Barrow Avery Everhart Zoe Mescall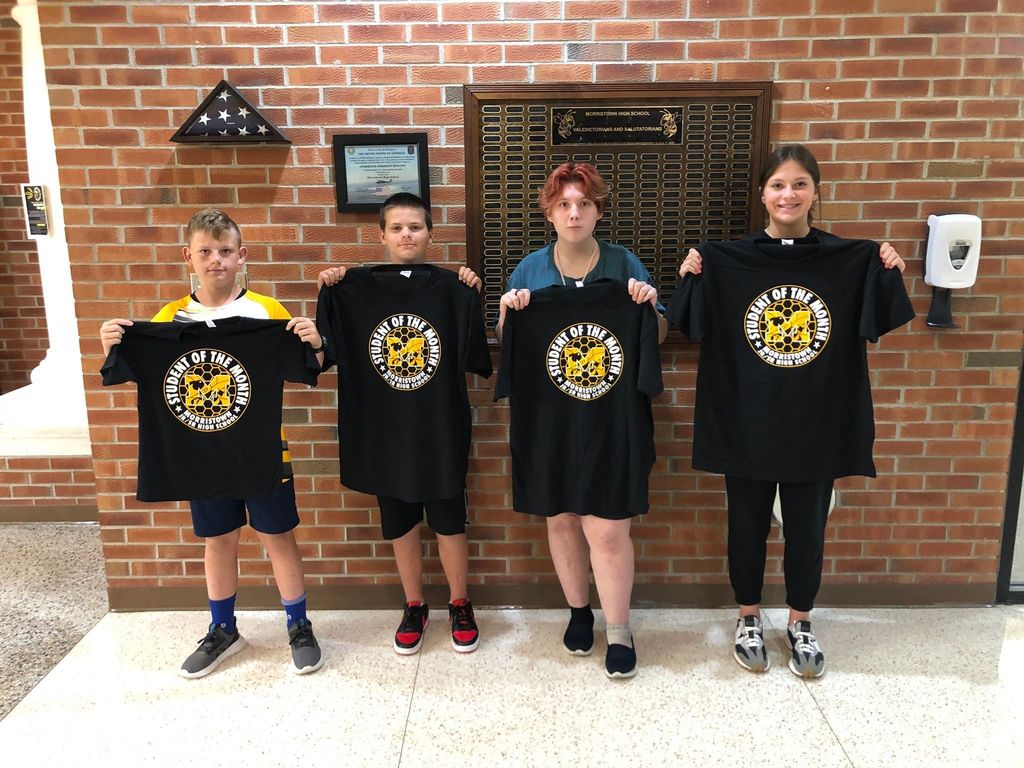 Congratulations to Drew Durbin, our fearless tech department specialist at MHS. He is our staff member of the month for August. Drew works tirelessly behind the scenes, maintains a positive attitude, and is always giving his best! We are blessed to have Drew at MHS!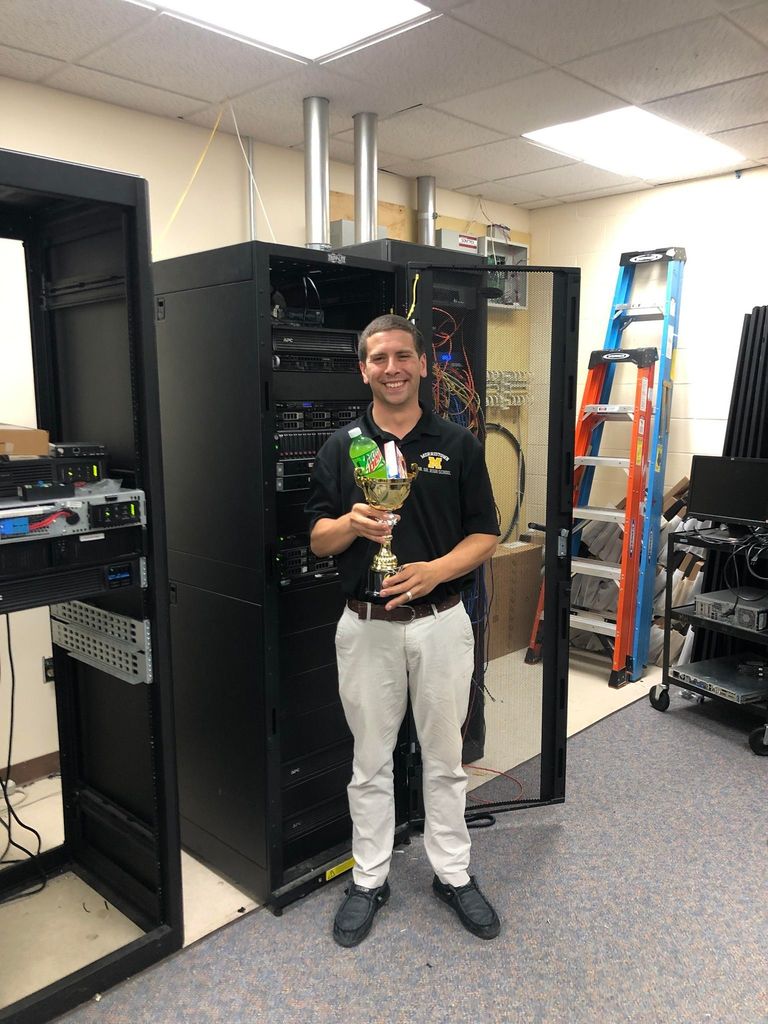 Dear Families, Our community has a really wonderful opportunity to show our Hoosier hospitality to a cohort of worthy young scholars who have had the honor of being selected by the Kennedy-Lugar Youth Exchange and Study (YES) program—named after one of our very own most famous sons of Indiana, Senator Richard Lugar. We also have other student available at PAX.org if you are looking for a Spanish, German or Thailand student. The YES program is fully funded by the U.S. Department of State and these students are selected from among thousands of candidates for the honor of attending American high school and living with an American Family. The organization supporting these kids (PAX.org) has a strong presence and long history in Indiana but due to the challenges they are having finding families in the public schools, we are reaching out to our schools who are still accepting students for help. Would you or someone you know be willing to welcome one of these great kids (profiles below) into our community? I hope that we will be able to answer the call as PAX's mission encourages us to Open Doors, Embrace Culture, Become Family. Thank you for your consideration and friendship. For more information or to start the process to be a host family, please contact Pam Blackburn, Sr. Regional Director Heartland Region PAX-Program of Academic Exchange
pamb@pax.org
914.341.7210 | 800.555.6211

​Fall sports pictures for all fall sports teams is this Wednesday, August 24th after school in the cafeteria. Order forms for photos will be given to all student athletes
ASVAB Career Exploration Program Wednesday, August 24, 2022 Morristown Jr Sr High School will be offering all 10th and 11th grades students as well as select 12th grade students the opportunity to take part in the ASVAB Career Exploration Program (ASVAB CEP) The ASVAB CEP promotes career literacy through personalized career exploration, awareness of career-field entry requirements, and future-oriented planning tools that help students develop an action plan they can share with parents and educators. The ASVAB CEP is more than a Military test; it's about understanding options. The ASVAB, just one part of the ASVAB CEP, assesses academic ability and predicts success in a variety of career fields, offering a unique opportunity for all students to learn about themselves, whether they're interested in pursuing post-secondary education, work-based learning, or the Military. The Department of Defense sponsors the ASVAB CEP with a two part mission: to provide a career exploration service to American youth and provide qualified leads to Military recruiters*. Participants have no obligation to talk to a Military recruiter or enter Military service. However, students in 11th grade and beyond can use their scores to consider enlistment if they choose. The ASVAB CEP is also a way that students can meet part of the Post Secondary Ready Competencies for High School Graduation. For more information about the ASVAB program please visit this website *Important Note - Shelby Eastern Schools does not release scores to Military Recruiters. Students, with parental approval, may provide scores to Military Recruiters if they wish to pursue enlistment in the military.

School Pictures are this Friday, August 19th. All students grades 6-11 and any senior that did not have their picture taken on August 1st, will need to get their picture taken. If any student attends BRCP in the morning, they will need to get their picture taken before they leave for BRCP.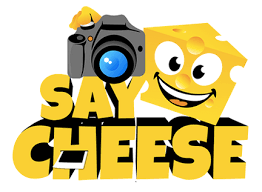 Let's give a huge Morristown welcome to our new teachers and staff members who are joining us this year. Some of our staff members have been with us, they just are moving to new positions or adding new titles to their current positions! Cory Kreiger - Jr. High Science/ICP teacher and Varsity Boys Basketball Coach Petra Whitesell - Jr. High Language Arts Teacher Deena Batton - Jr. High Special Education/Life Skills Teacher Kara Bryant - Jr. High Special Education Instructional Assistant Kelly Marcum - Library assistant/APEX supervisor Marah Watkins - High School Special Education Instructional Assistant Alexis Jarman - High School Science teacher Lindsay Day-Lee - High School English Teacher Collin McCartt - Assistant Principal/Athletic Director Lisa Myers - Assistant Athletic Director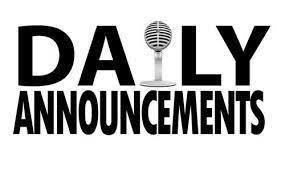 Attention Yellow Jacket Fans! We now have our all-sports passes on sale in the main office. Pricing is as follows: Family Pass $175 Adult $60 Senior Citizen $30 Student $30 Go Jackets!

Good morning parents, Thank you for those that were able to attend the Class of 2027 Washington DC trip parent informational meeting last night. A couple of important items for ALL parents. 1) We ask that every parent fill out the survey for the trip as soon as possible.
https://docs.google.com/forms/d/1y09d0ZM70BEYIRIbyySJxkqpxZf39QvpesQ3pkU-uuE/edit#response=ACYDBNhmWHLVAf58fw9VDXl967QreDlCA--UtRaMW8ws1xbJ86NPS6pykpwaMPeZH5B81RE
2) The trip is scheduled for May 9-13, 2023. If your child is planning on playing a spring sport and wants to go to Washington DC, they will have to choose that week whether they want to go on the trip and miss their scheduled games that week OR not go to Washington DC and stay back for their scheduled athletic contests. 3) The cost per parent and student to attend is $947. In order to secure your spot a $100 deposit is due by next Monday, August 8th. We will need a $100 deposit for each student and parent wanting to attend. If you would like the handout from the meeting please email me directly and I will send it to you. If you have additional questions you may email me or call me at school. Thank you! Jeremy Powers Principal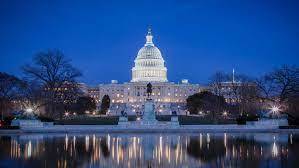 8th grade students and parents interested in learning more about the Class of 2027 Washington DC trip in May of 2023, there is a parent informational meeting in the library during Back-to-School night. The meeting will take place at 5:30 pm on Monday, August 1st. We encourage all students and parents to attend to learn more about the trip, costs, and fundraising options available.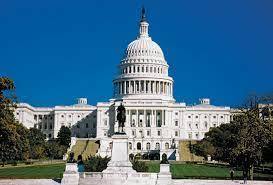 ​Back-to-school night is next, Monday, August 1st from 5:30-7:30 pm. Here are the details for the evening: 1) Doors will open at 5:20 pm for students and families. 2) Class schedules for the 2022-2023 school year will be available alphabetically in the main lobby for students to pick up. 3) You may turn in all athletic paperwork to the main office that evening. 4) Papa John's Pizza and drinks will be available in the cafeteria. Snowie of Indy will be stationed outside the main door with prices beginning as low as $2.00. 5) We will have tables set up in the cafeteria for students who might be interested in participating in extra-curricular activities and athletic teams. 6) Teachers will be available to meet their students and families from 5:30-7:30 pm in their classrooms. 7) Students and families will be able to walk their schedule, decorate their lockers, and prepare their lockers for the 1st day of school. 8) Computers will be set up in the library for parents wanting on-line registration help along with being able to access Final Forms accounts, which are new this year for students participating in athletics.